40-acre mixed-use scheme could 'transformational' for investor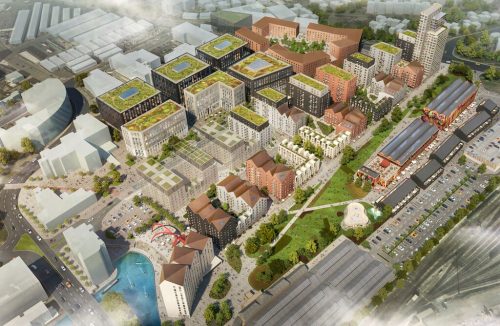 A huge mixed-use scheme on a long-neglected 40-acre Nottingham city centre could be "transformational" for its owners.
Conygar received planning permission to turn former Boots Island site into new homes, grade A office space, creative market space, a hotel, retail and a 'linear' park and community space with student accommodation in April.
Robert Ware, chief executive of Conygar said: "The granting of the outline planning permission at Nottingham is a very significant step forward, which we believe will be transformational for the Group.
"With our cash balances of £46 million and no debt, we are positioned to deliver our projects and to take advantage of increasing market volatility."
Work is expected to start on site during 2019, with the first phase of office and homes intended to be complete by 2020.
Conygar has net assets of £101m under its control.