Former Port Vale owner denies making offer for Notts County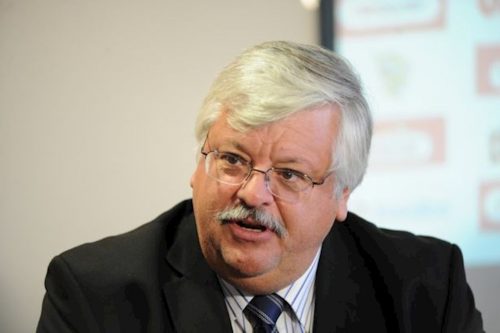 The former owner of Port Vale has denied making a bid for troubled Notts County, despite reports in the national press saying he is in the running to take over the Magpies.
Norman Smurthwaite, who was seen at Notts County games towards the end of last season, was the subject of a report in The Mirror yesterday which said he had "tabled a bid" for the club.
However, talking to the Stoke Sentinel, Smurthwaite denied the report in The Mirror, which has been running a series of pieces on the sale of Notts County.
Smurthwaite sold Port Vale last month in a deal worth £5m.
The denial is the latest twist in a saga which is testing the patience of some Notts fans.
Last weekend, Notts County were forced into making a statement about one of the parties interested in buying the club after it was reported that a convicted fraudster could be involved as an adviser.
Over the weekend, The Mirror reported that one of the groups involved in bidding for the Magpies, led by lawyer Colin Dodd, was using adviser Alex May.
The Mirror says May changed his name by deed poll, was previously known as Alick Kapikanya and was jailed in 2014 for six years for heading up a group which targeted elderly homeowners in Manchester from 2007.
The Mirror says May's group stole their identities, seized ownership of their houses then repeatedly remortgaged them – walking away with £3.5m.
Notts County moved to release a statement on their website, which said: "Notts County are aware of recent press reports regarding the involvement of Alex May in a prospective takeover of the club.
"The club will be speaking to the group about the involvement of Mr May, who has been acting as their advisor only, to establish their plans moving forward."