Former Forest owner in FA Cup trophy dispute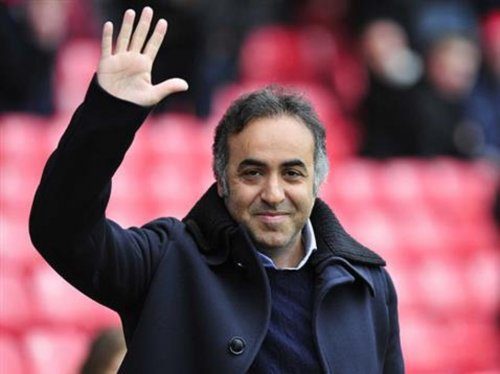 X

Register for free to receive latest news stories direct to your inbox
Register
The former owner of Nottingham Forest, Fawaz al-Hasawi is reportedly locked in a legal battle with the club over the ownership of a replica of the 1959 FA Cup.
Forest beat Luton Town 2-1 to lift the trophy 60 years ago, but The Guardian reports that Hasawi removed the replica silverware from the club's trophy cabinet to display it in his Mayfair home.
Now, Forest have instructed lawyers to try and get the trophy back.
Hasawi's defence is that he paid the £23,000 it took to make the replica – a move he believes means he has ownership of the cup.
Speaking to The Guardian, Hasawi said: "If this is an issue I will bring the cup tomorrow to the club. And I will give it to them for free. I bought this with my own money. I am the one who put the money in the club. And I am the one who gave the authority to bring the cup. I will bring them the cup tomorrow. The cup is not an issue. It's only £23,000. I am the one who ordered the cup and I am the one who took the cup.
"With all respect to all the previous owners – I don't want to mention any names, I wish them all the best and I respect all of them who owned that great club – when I came to the club [in 2012] there was no cups. All the previous owners took the cups. I didn't make a big scene about it. There were many missing cups. I didn't say a word."
Hasawi left Forest in 2017 after a largely unsuccessful five-year stint as owner having never endeared himself to fans.
Forest recently announced plans to redevelop the City Ground into a 38,000-capacity stadium as new owner Evengelos Marinakis makes plans to return to the Premier League.