On the move: the latest East Midlands hires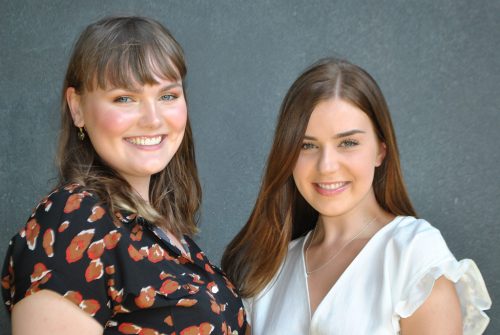 Lincoln PR, marketing and digital agency Shooting Star has welcomed two Rising Star interns to its growing team after opening a second office in Newark earlier this year.
Tatiana Davey and Amelia White are based at its Lincoln and Newark offices respectively.
Account manager Zoe Lamb said: "Having also started my career in PR as a Rising Star intern at Shooting Star four years ago, it's great to now be able to give two other talented individuals the chance to make their mark.
"I'm really pleased to be working with Tatiana, who has already demonstrated how capable and passionate she is."
Senior account manager Kerri Saxby said: "I'm thrilled to have welcomed Amelia to the Newark office after opening it just three-and-a-half months ago; she is a fantastic addition to the team.
"The Newark office is going from strength to strength and I'm excited to see what the future holds for us."
Derby-based public relations and communications firm Nielsen McAllister PR (NMPR) has appointed Lydia Skerritt as an account executive.
Skerritt is a recent graduate from the University of Leeds, where she received a BA in Communications and Media, and joins NMPR to support its work across the range of PR and marketing services, with a focus on the latest digital and social media activities.
"We are delighted to welcome Lydia as part of our growing team," said Bob Bushby, managing director.
"These are exciting times for our business here in Derby and we are very much looking forward to continuing our focus on delivering the best PR and communications support to both our new and existing clients."