Green light for JLR hub that will bring 3,000 jobs to Leicestershire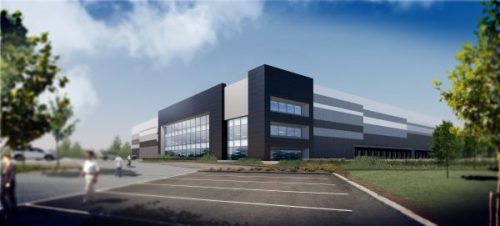 X

Register for free to receive latest news stories direct to your inbox
Register
IM Properties (IMP) has secured planning to create a new 3m sq ft global parts logistics centre for Jaguar Land Rover and help retain the automotive company's aftermarket parts business in the UK.
The new facility, which will service 80 countries, will provide a major boost to the local economy, enabling Jaguar Land Rover to sustain and create jobs, both in its business and its supply chain, with 1,200 positions required from day one and 3,000 forecast by 2030.
David Smith, planning director from IM Properties said: "We are extremely pleased to have secured permission for such an important new global facility for Jaguar Land Rover, which will ensure the company's long-term commitment to the UK. It is the culmination of our team's considerable efforts to date".
Kevin Ashfield UK development director at IM Properties said: "Agreeing to a 20-year lease shows a huge commitment and the company's investment will contribute an additional £139 million GVA per year to the local economy."
The site will allow Jaguar Land Rover to integrate its separate Jaguar and Land Rover operations into one single common logistics platform, which will in turn lead to a more efficient and sustainable supply chain.
Ashfield added: "Jaguar Land Rover stated at committee that this is the only site that can do the job, due to the bespoke set of requirements and that the benefits that the planning application would be significant.
"We are now focussed on delivering this facility and creating a high quality, sustainable scheme and great place to work, with long lasting socio-economic benefits for the local area, drawing on our experience of designing, building and operating successful business parks across the Midlands, including continuing dialogue with our adjoining communities and the launch of our Community Fund."
Jaguar Land Rover says that once in operation the new facility, which consolidates 10 existing sites, will reduce freight movements on its network by 25% with linked reductions in HGV miles, energy, fuel and carbon emissions.