Luxury retreat business expands into the Cotswolds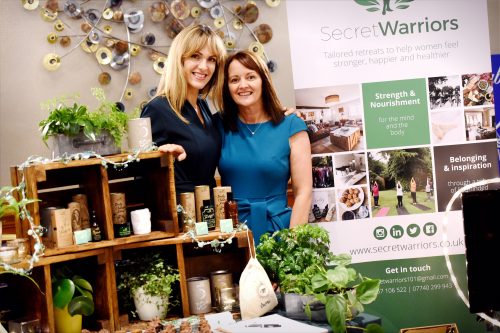 A Derbyshire retreat business has expanded into the Cotswolds.
Ange Terry launched Secret Warriors in the Peak District twelve months ago.
She has since formed a new partnership with Lisa Webb which will see the company offer retreats in the "Heart of England."
The business creates and hosts personalised retreats including yoga and wellbeing parties, corporate training and strategy days and specialist retreats on topics such as writing and the menopause.
Terry said: "When I first set the business up, I was primarily aiming at women who were looking for a weekend escape to recharge their batteries.
"However, I started to receive enquiries from all quarters including businesses recognising the importance of wellbeing for their staff who wanted to incorporate some health and wellbeing aspect into their staff training and workshops. I also hear from groups of friends wanting to catch up with each other who are seeking a little indulgence and to experience the great outdoors, as well as a lot of enquiries for health and wellbeing events. I am thrilled with the level of interest which has far outweighed my initial expectations.
"As well as expanding our offering to the Cotswolds area, I am continuing to develop the business in the Peak District and already have a number of retreats arranged for 2020 which includes men's retreats and zen do's – the opposite of a traditional hen do. We also have some phenomenal collaborations in the pipeline with some truly amazing partners, which will bring more people to the area and contribute to the local economy.
"I have been surprised to learn that some of my clients had never been to the Peak District and amazed by the beauty of the landscape and everything the area has to offer."