Student lettings business enjoys record-breaking 12 months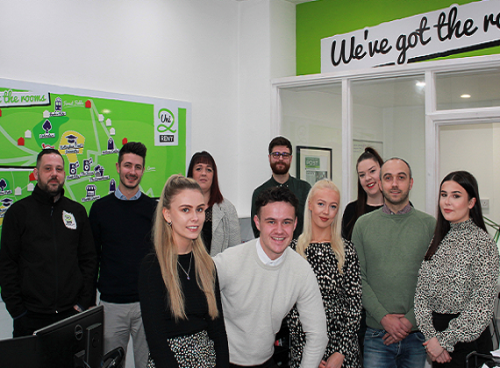 Student lettings and management company Uni2 Rent has reported a record-breaking 2019, having let 90 per cent of its managed rooms for the 20/21 academic year in Nottingham before Christmas.
The firm credits Nottingham's increasing popularity amongst students as a key factor behind its success, with approximately 70,000 people now studying in the city.
Between the beginning of November and end of December last year, Uni2 Rent let out a total of 1,058 student rooms, smashing its target and surpassing its 2018 figure of 686 rooms let before the festive period.
In November, the company became managing agent for the recently converted Lister Building on Listergate and has already let 75 per cent of the rooms.
Uni2 Rent founder and managing director Ed Henderson said: "Nottingham is one of the UK's most popular student communities and attracts people from across the UK and overseas who wish to come and study at one of the two most prominent universities in the country; The University of Nottingham and Nottingham Trent University, which was recognized by The Guardian as University of the Year 2019.
"We are lucky and proud to operate in such an amazing city and our letting figures are a great illustration of the demand we continue to see for quality student accommodation.
"Nottingham continues to be a sound investment opportunity for landlords – with student rents increasing between 5-10 per cent over the last 12 months and a similar forecast for the year ahead, it's an opportune time for investment.
"As a business, we have started 2020 in a strong position and are continuing to recruit in terms of full-time employees and student ambassadors as we keep up our search for new properties and further business. We're excited for what's to come this year and to continue working towards becoming the largest student accommodation provider within such a dynamic student-focussed city."
Uni2 Rent's property portfolio covers the city centre, West Bridgford, Beeston, the Arboretum and Lenton.