Future of HS2 East Midlands line in doubt as costs spiral by billions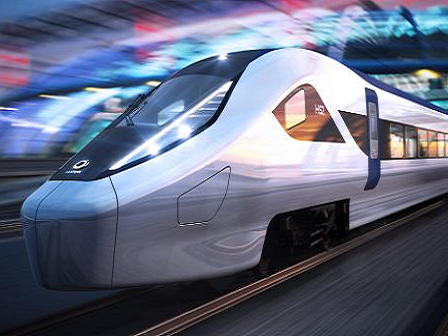 Fresh doubt has been cast over the future of HS2 after a report by the National Audit Office (NAO) revealed that the scheme is wildly over budget and between three to seven years behind schedule.
The damning report by NAO chief Gareth Davies says the Department for Transport (DfT), HS2 Ltd. and the government have all underestimated the complexity and risk of the project, with total costs now spiralling to as much as £88 billion.
Proponents of HS2 Phase 2b, which would link Bimingham with Leeds via the East Midlands and see a new rail hub built at Toton Sidings, will be alarmed by the news that this part of the scheme is now likely to come in at around 63 per cent over budget – assuming it is completed at all.
The leg passing through Toton could cost somewhere in the region of £41 billion, the report says.
The NAO says the overall scheme is currently between 17 and 58 per cent over budget in 2015 prices, and warns that costs could rise even further if the DfT and HS2 Ltd. fail to up their game.
Even if HS2 comes to fruition, services will not run across the whole network until 2036 at the earliest and 2040 at the latest – news which will come as a body blow to regional figureheads who have pinned their hopes on the scheme's potential to bring investment into the Midlands.
According to the NAO, vital questions about delivering value for taxpayers and passengers remain unanswered. In a no-holds-barred assessment, the new report baldly asserts that the DfT and HS2 Ltd. have both failed to adequately manage risks to taxpayers' money.
The news follows the publication of a leaked report on Monday which suggested that the total cost of the project could rise to £106 billion. The leak prompted Midlands Connect chairman Sir John Peace and Nottingham City Council chief David Mellen to write to government expressing their dismay, with Peace warning Boris Johnson that further delays or a cancellation would constitute a "betrayal" of the region.
Following the release of the report, Gareth Davies said: "There are important lessons to be learned from HS2, not only for the Department for Transport and HS2 Ltd, but for other major infrastructure programmes. To ensure public trust, the Department and HS2 Ltd must be transparent and provide realistic assessments of costs and completion dates as the programme develops, recognising the many risks to the successful delivery of the railway that remain."
Meanwhile, East Midlands CBI regional director Richard Blackmore has called on the government to deliver HS2 in full if it is serious about levelling up disparities between the regions.
He said: "HS2 is an ambitious project and the National Audit Offices' report usefully highlights the challenges of delivering large-scale infrastructure. But what is clear to the CBI and business generally, is the colossal cost of not delivering HS2.
"If the government truly believes in levelling up the regions, especially the East Midlands, it should deliver HS2 in full. Doing so will allow us to unlock the Northern Powerhouse and Midlands Engine, deliver better east-west transport improvements and add rocket boosters under our economy. It is exactly the post-Brexit project the government should be championing."
Yesterday, a joint letter to the Prime Minister by the chairs of 19 Local Enterprise Partnerships described HS2 as a "once in a generation opportunity to level up the country's economy" which would "redraw the economic map of the Midlands and the North."