Coronavirus update: the latest news from East Midlands businesses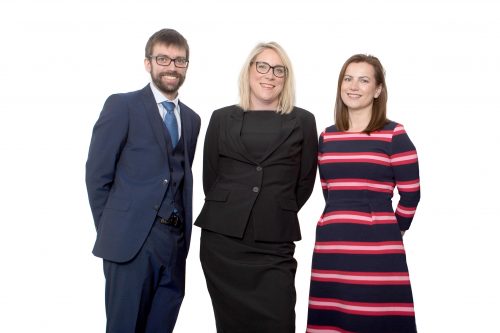 A Nottingham law firm is increasing its opening hours in a bid to guide business and individuals through temporary changes to the immigration rules due to COVID-19.
The team at OTB Legal it extending its availability until 10pm Monday-Friday, in a bid to support those juggling long working hours in professions like the NHS or parents fitting their time around home schooling.
OTB's aim is to help people through the changes brought about by the relaxing of rules that require some migrants to return home to apply for a visa.
Short-term changes mean that those who have visas that expire between January 24 and May 31 2020, may now be eligible to apply for a long-term visa from within the UK until May 31st 2020.
The move comes alongside the Home Office extending visas for those whose visa expired after January 24th but are unable to travel home due to flight cancellations, border restrictions and self-isolation.
Co-founder and director at OTB Legal Aldijana Hoad said they are trying to do what they can to help during this difficult time.
She said: "We understand that individuals and businesses will be adjusting to the new way of working following the coronavirus outbreak and there will be many priorities competing for their time.
"We want to take this particular burden off their hands and help them prepare the applications urgently, so that individuals and business can benefit from this temporary relaxation to the switching rules."
She added: "We hope that by extending our hours until 10pm during the week, we are available to help our clients as and when they need us, especially those working for the emergency services who are juggling long and stressful working hours. We also have video-conferencing facilities set up so we can easily chat at a time that works best."
OTB Legal is based in Nottingham and was set up by founding directors Mark Lilley-Tams, Sally McEwen and Aldijana Hoad in April 2019.
Colas has taken to the streets as one of Lincolnshire County Council's new highways contractors, together with Balfour Beatty Group and alongside existing contractor, WSP UK.
The start of works is in line with guidance from the Department for Transport and Public Health England, as the county council's new contractors will carry out essential highways maintenance over the coming weeks. This is to ensure that life-saving medicine, equipment, supplies and healthcare staff can travel to wherever they are needed most.
Worth a combined £762m, the new highways contracts will run for an initial period of six years, with the potential to be extended for a further six years. The traffic signals maintenance contract will be delivered and managed from the Colas regional office in Grantham.
Faical Lahmamsi, Colas executive director national and regional operations, said: "Our traffic signals team look forward to delivering a full support package of planned and reactive maintenance and we are excited at the prospect of a great collaboration with all our alliance partners, Balfour Beatty Living Places and WSP on delivering the needs of our client and the community around Lincolnshire.  In the current era of COVID-19, we will monitor the situation daily on our work sites, and no work will proceed on any site that cannot comply with our COVID-19 Site Operating Procedures''.