Coronavirus update: the latest news from East Midlands businesses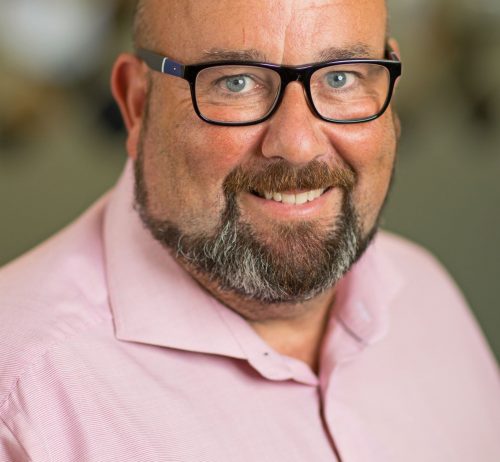 Nottingham-based online pharmacy UK Meds has committed to donating much-needed surgical face masks to healthcare professionals across the country to help workers in the fight against coronavirus.
Since the first confirmed case of COVID-19 hit Britain in late January, masks across all ranges and grades have become the fastest selling item on the UK Meds website.
To date, the business, based in Castle Marina, says it has donated more than 5,000 FFP2 masks to health and care workers in the UK – including 200 to occupational therapists working with patients who have sustained brain injuries living in their family homes in West Sussex, and a further 100 to medical teams on the wards of Southampton General Hospital.
Joe Soiza, managing director at UK Meds, said: "The rapid spread of COVID-19 has led to mask shortages across the nation as concerned members of the public stock up. This demand is making it difficult for hospitals and care homes to obtain the protective gear they need, and emergency workers have reported that they are being put at risk.
"We want to make sure those on the frontline have the protection they need in order to safely treat patients suffering with coronavirus and minimise the risk of passing the virus onto those most vulnerable. That is why we're committed to providing healthcare workers with much-needed face masks whenever we can.
"As a business, it's important we can serve communities and, during these unprecedented times, being able to lend a helping hand to those in need is critical."
---
A charity-run hospice in Nottinghamshire says it is facing a £300,000 shortfall as a result of coronavirus.
Beaumond House Community Hospice in Newark provides a range of end of life and bereavement support services to people in the area.
Since the lockdown began last month, the charity has seen donated income reduce by around 95% while costs have significantly increased.
To overcome the shortfall, Beaumond House has launched an emergency appeal and is asking local companies and members of the community for support.
Fundraising Manager Cathy Lowe said: "There has been a lot of attention recently on the situation facing care homes which are fighting to protect their service users from coronavirus and things are extremely tough. As a hospice, we are facing similar challenges but we also support the NHS as a bedded service and hospice at home.
"But as well as the increasing cost of inducting and training additional staff, as well as screening, cleaning and ensuring we have enough of the correct PPE to keep staff and patients safe, the amount we're able to raise in donations has dramatically reduced.
"As a result, we've had to cut back to just providing our three core services and we've had to furlough around a third of our team. We're working hard to look after the people who use the services we've had to put on hold, but we're all sad that we can't do as much as we used to.
"We're holding out hope that we'll be able to get some more support from the government, but for now, we desperately need the help of the whole community to keep doing what we can."
Beaumond House supports more than 500 patients and their families each year, supporting 150 patients at any one time. All care is provided at no cost to the patient or their family.
Three weeks since the launch of Beaumond House's emergency Fill the Gap campaign three weeks ago, £40,000 has been raised, but more is urgently needed to overcome the shortfall.
Donations to Beaumond House Community Hospice can be made through the organisation's Just Giving page: www.justgiving.com/beaumondhouse or payment can be arranged through bank transfer by contacting Cathy and the Beaumond House team on 01636 610 556 or email cathay.lowe@beaumondhouse.co.uk
---
Locked in with… Nick Hosking, Innes England
Director Nick Hosking leads the agency team at commercial property consultancy Innes England's Derby office
Who are you locked in with?
I've been holed up with my wife and kids.  As you can imagine it's been quite lively with an 8-year-old daughter and 9-year-old son off school.
How has the lockdown and working from home been for you so far?
We settled into a routine early on with my wife taking the strain of home schooling the children while I'm locked away in my office. I'm surprised at how busy I've been and have found that I'm both much more productive than usual and am also working considerably longer hours. Weekends and bank holidays have just become normal days of the week.
What has been the best thing about staying in?
I'm not a morning person so the short commute to my desk helps and is certainly something I could get used to.
It's also nice to spend so much time together as a family and certainly puts things into perspective with everything that's going on in the world.
While I miss the office, there are far fewer distractions and it's easier to get things done.
And what have you missed the most?
It's a cliché but I miss people; my team, my colleagues and clients. We work in a people business and although we continually keep in touch in various ways and have regular online catch ups, it's not the same as all being together.
What previously essential thing have you realised is not actually essential?
The need to work from the office 9-5, Monday to Friday. I'm a little old school and have always preferred to spend as much time in the office as I can and have resisted working from home away from my colleagues. I've realised I don't need to waste time in rush hour traffic each morning and in future, I think a mix of working from home and time with my team at the office is probably a better solution.
What are the changes you've made that you plan on continuing when restrictions are lifted?
I'll focus on how I can continue to work productively, be that at home or in other ways. Video conference calls have become the norm and save a huge amount of travel time.
Another thing I've noticed is that it's good to talk. I'm spending far more time on the phone to my clients and it's highlighted that email is quite impersonal at times. I've enjoyed getting back into the habit of picking up the phone.
Have you made progress on any of your bucket list items?
Most of my bucket list items involve travel so I've spent some time online looking at magical, far-away countries I've not been to.  When you can barely leave the house, foreign travel becomes massively appealing; a trip to Machu Pichu is very much on the radar.
What is the first thing you will do when isolation ends?
Belatedly celebrate my birthday!