UHY Hacker Young names new Nottingham managing partner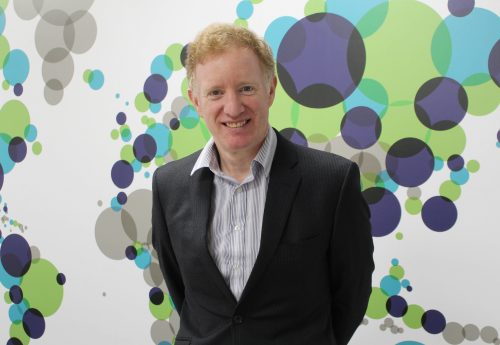 Andrew Timms has become managing partner of the Nottingham office of accountancy firm UHY Hacker Young.
He replaces Simon Browning, who has joined RSM, and will oversee a team of 75 people, based in Park Row in the city.
Timms said: "I'm really excited to be given the opportunity to help drive UHY's Nottingham office forward and, working with my fellow partners, cement our position as one of the city's leading accountancy practices. We have ambitious growth plans for the firm in Nottingham and the wider East Midlands region, and the business is very well positioned to take advantage of the market.
"We've got the best team of people UHY has ever had. They have a huge amount of know-how and there are some extremely talented people coming through the ranks, who I hope will form the partnership of the future."
Timms started his career at Page Kirk, where he spent four years as an audit trainee, before moving to Deloitte as a senior manager. A seven-year stint was followed by 11 years as a partner at business advisory firm Cooper Parry, culminating in his move to UHY in February 2019 as partner, focusing on owner-managed businesses.
He said: "We are the lucky ones – as long as we have a laptop and the internet, we can work. Everything we do is easily transferable to being virtual. It's vital we support our clients as much as possible now. Our goal is for them to see us as their trusted adviser in our ongoing aim to help them prosper, and we're dedicated to ensuring our relationships only get stronger.
"In terms of implementing leadership when working remotely, good communication is so important at this time. I'm in a team chat somewhere with everyone – it gives you the chance to see matters being debated that wouldn't even be obvious even while sitting in the open plan office environment. I've been keen to establish a presence and make sure I have a touchpoint with everyone; even if it involves liking a comment, letting employees know you're there during these unprecedented times makes the world of difference."
Timms succeeds Simon Browning, who joined UHY at the start of 2014 and became partner in charge of the firm's Nottingham office in 2017. He said: "Simon got the process of change started and did a great job of moving the team together under one roof to our current base in Park Row.
"My priorities going forward are to continue his leadership and really focus on helping our clients. I admire entrepreneurs who can create wealth and employment through their hard work – our role at UHY is to help them facilitate whatever it is that they are trying to achieve – either directly through the services we offer or through our network of business contacts".
Subarna Banerjee, managing partner of UHY's London and Nottingham offices, added: "Andrew joined us over a year ago, which has given him the opportunity to immerse himself into our values, ethos and ambitions. Andrew has the commitment, ambition and experience to continue our growth and we're delighted to have him driving UHY's Nottingham office forward."