Car retailer takes £10m hit as it plans return to work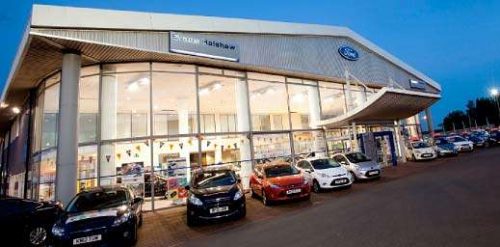 Car retail giant Pendragon has taken a £10m hit to its Q1 profits because of the coronavirus epidemic, it said this morning (21 May).
The company says its franchised UK motor division was hit hardest by the crisis as it posted losses of £2.3m for the three months to 31 March, despite what it called an "encouraging" start to the year. the loss has narrowed by £500,000 from the same period in 2019.
The COVID-19-driven reduction in the franchised UK motor division operating profit was more than offset by a £6m improvement within the Car Store division, where underlying operating losses of £1.0m were recorded (Q1 FY19: £7.0m).
Pendragon shut all of its outlets on 23 March in line with the government shut down. It had gradually reopened 125 of them, with around a fifth of its staff back at work.
Bill Berman, chief executive Officer, said: "I would like to take this opportunity to recognise the way in which our associates have responded to the challenges posed by the COVID-19 pandemic and to thank them for working to keep key workers on the move over the past two months.
"The actions we took during the second half of 2019 to focus on costs and to reduce used stock levels started to show results both during that period and on into the first quarter of 2020, resulting in increased profitability in Q1, despite the impact of the pandemic. The commercial consequences of a full lockdown have obviously affected the business, but we moved quickly to implement a broad range of actions to mitigate the enforced closure, and I am confident that we will emerge in a strong position as the current restrictions ease.
"We are now preparing to reopen from 1 June and will therefore have the capabilities in place to meet the full needs of our customers across new, used and aftersales, as well as driving our 'We come to you' online offer."