Coronavirus update: the latest news from East Midlands businesses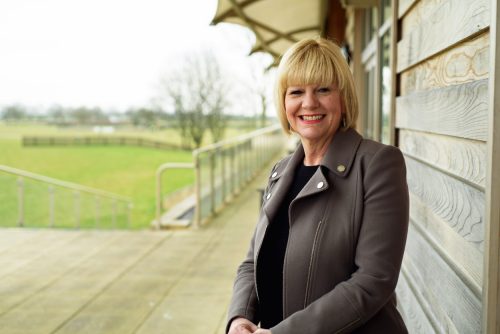 Organisers of the Lincolnshire Show have announced this year's show will be hosted online, showcasing the usual features, attractions and exhibitors on a virtual platform.
Taking place on 24 June, the same date the event was originally planned for, the Lincolnshire Show Online will include educational and agricultural content, cookery demonstrations, entertainment, online shopping, exhibitors and much more.
The Lincolnshire Agricultural Society made the decision to cancel the traditional show earlier this year, due to the ongoing coronavirus pandemic, but now promises to make the 136th show go ahead in a way that the Lincolnshire Showground has never done before.
Jayne Southall, chief executive of the Lincolnshire Agricultural Society at the Lincolnshire Showground, said: "Although we were absolutely devastated to cancel the traditional Lincolnshire Show this year, we are so excited to launch the Lincolnshire Show Online and venture into the virtual world, a first for the Lincolnshire Show. We have been busy behind the scenes planning for a while now, and we can't wait to reveal more over the coming weeks."
The annual show, which has been running for 135 years and welcomes more than 60,000 visitors, 6,000 students and 600 trade stands each year, has only had to cancel a handful of times in the Lincolnshire Agricultural Society's 150 year history – during both World Wars and the more recent foot and mouth outbreak in 2001.
---
East Midlands Airport is making a further £25,000 available to support local community groups who are helping with the COVID-19 relief effort.
In April, the airport created a Community Relief Fund, worth £26,500, which was overwhelmed with applications in the first week. This second round of funding means over £51,000 will have been donated by the airport to local causes.
Many of the applications from the first round of funding were received from local foodbanks, who have seen demand increase significantly in recent weeks.
In order to better support these groups, the airport engaged it's supply chain and was able to purchase over 41,000 essential items that were in 'high demand' by foodbanks at cost price. This means more foodbanks could be supported than if cash donations had been made, and the airport was able to purchase twice the amount of food possible at supermarket prices.
Chris Hayton, the airport's corporate affairs director, said: "Covid-19 has had a significant impact on all of us, but people who struggle in normal times have been pushed even further into hardship. This is why we launched our COVID-19 Community Relief Fund.
"The airport takes its role as a member of the local community very seriously and we're proud to have been able to set up this fund and make a real difference in the local area.
"We've been overwhelmed with the amount of applications that have been received and the work that is being done by volunteers and groups in the region. This is why we're pleased to be able to release an additional £25,000 into the fund."
---
Dom Barraclough, managing director, Finch Consulting
Who are you locked-in with?
My wife Helen, and my grown up kids Gee and Cee, and our cat Yoda.
How has the lockdown and working from home been for you so far?
In the beginning it was very intense, but now we have our own personal and family routines with great food and daily exercise, so it's not so bad now.
What has been the best thing about staying in?
Being able to have undistracted time getting 'work stuff' done, which has enabled us all as a family to get to know each other again.
And what have you missed the most?
Hugs with extended family, and extra hot skinny lattes
What previously essential thing have you realised is not actually essential?
All the travelling I used to do for work. Using technology has given me so much time back.
What are the changes you've made that you plan on continuing when restrictions are lifted?
The increased communication across the business and the fun things we have been doing as a team like the weekly quiz with prizes and Zoom calls with the wider family.
Have you made progress on any of your bucket list items?
Nope. It's just got bigger!
What is the first thing you will do when isolation ends?
Go and give parents and in-laws a long hug, then head down to my local Micro Pub The Tap at No 76 for an IPA (or two)!