Government to investigate alleged Leicester textile factory Covid-19 links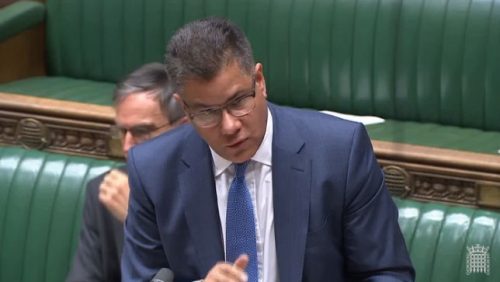 The government is to investigate claims that Leicester textile factories ordered sick employees to work through the Covid-19 pandemic after a report suggested that they could have been behind the spike in positive coronavirus cases in the city.
A report from Labour Behind the Label, entitled Boohoo and Covid-19, alleges that conditions in Leicester factories, which it says primarily supply Boohoo have been putting workers at risk of Covid-19 infections and fatalities.
The report suggests that some textile factories in Leicester have been operating as normal throughout the lockdown because of sustained orders from their biggest customer, Boohoo. Labour Behind the Label says that by April 22nd, factories were reportedly running at 100% capacity.
Alok Sharma, the Business Secretary told Times Radio on Wednesday: "The fact that this has come to light I think means that we will be able to look into this and I'm quite sure that if there have been breaches they will be dealt with."
Dominique Muller of Labour Behind the Label told The Guardian: "The government should have picked up on this long ago. They should be undertaking proper monitoring of garment factories. They've been aware of reports of illegality in the Leicester garment industry for a long time and done nothing. We hope very much that all the allegations will now be investigated.
"Ultimately this is too little, too late. The fact that coronavirus has taken hold in Leicester again is a powerful reminder of the need to investigate these problems proactively, not wait for the crisis to hit and then act."