Financial services broker launches vehicle management arm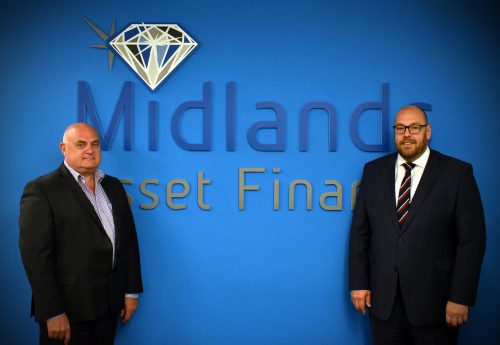 Financial services broker, Midlands Asset Finance (MAF), has launched a new vehicle management and leasing division.
The new team, known as MAF Leasing, will serve both consumers and businesses for the first time in the Derbyshire company's 11-year history.
One side of MAF Leasing will look after consumers and small businesses, allowing users to source, compare and lease vehicles online for both personal and business use.
The vehicle management arm of the division will then provide larger fleets with an end-to-end solution to the corporate sector, including accident or risk management and mobility.
Heading up the division is newly-appointed director and head of vehicle management, Chris Leslie, who has spent over 25 years in the automotive industry, previously heading up the new business team at Pendragon Vehicle Management.
Leslie will lead a dedicated new business sales and account management team.
He said: "I am delighted to be joining MAF to launch this exciting new division.
"We can now offer a mobility solution across multiple business sectors, whilst offering a comprehensive vehicle funding solution for all our clients – whether it's for personal or business use.
"After gaining significant interest in the service already, I'm looking forward to seeing the division grow as we help businesses navigate the challenges of fleet ownership through these difficult times."
Director, head of sales and property, Dave Chapman added: "The new division will complement our existing offering of funding for asset finance and property really well, as we provide funding solutions across all industry sectors.
"We will be concentrating on helping clients with cost savings and improved efficiencies across all aspects of vehicle management."