Architect adds four as business booms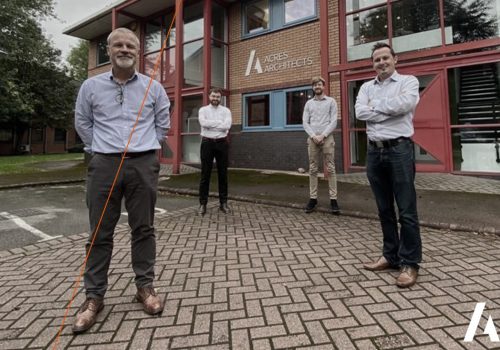 A sustained increase in workload has led to a Nottingham-based architectural firm to expand again.
Acres Architects has added four new staff to its roster.
Joseph Hall joins as a Part 1 architectural assistant and visualization champion and will be responsible for bringing property developers, public bodies and private clients projects to life.
Steve Taylor-Wilson takes up the role of marketing manager and brings with him a wealth of knowledge and experience from the construction industry.
James Bridgett joins us as an architectural technologist and will assist the team through the RIBA stages with a focus on stage 4 as well as producing drawing packages for buildings regulations, tendering and construction.
Owen Cockle will take up the role of architect and BIM (Building Information Modelling) manager.
Founder and managing director, Edward Acres, said: "I'm really pleased to welcome Joseph, Steve, James and Owen to the team. I'm a firm believer in continually adding talent, experience and knowledge to the business to meet the demands of our clients and I'm excited about them joining our business."