Marketing agency pitch perfect with women's football funding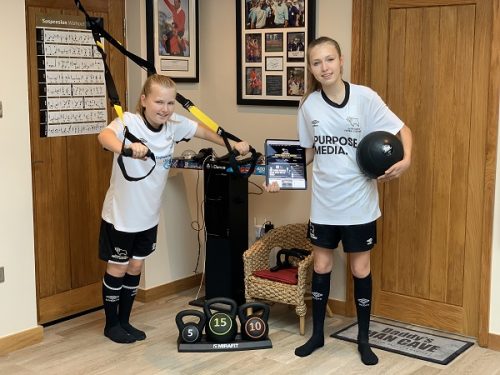 A gesture by a Derby County Women's Football Club partner has ensured that all teams across the Academy will continue to receive fitness training during lockdown.
The funding to provide virtual personal training sessions for all 160 players in the Academy is being provided by Purpose Media, the Derbyshire based full-service marketing agency. The online PT sessions will be taken by Dan Payandeh from www.Fit316.co.uk who will run the sessions over the next four weeks.
DCFCW Academy director Dave Cholerton said: "Whilst we hope that this will be a shorter lockdown, the same ethos applies in that the well-being of the Academy players is crucial. These PT sessions will go a long way towards ensuring we remain prepared, keep the players together socially and help them be mentally strong and physically fit."
Purpose Media managing director Matt Wheatcroft, said:, "This year has been nothing short of disastrous for grassroots football. We are big advocates of ensuring the mental health of the Academy players, so the opportunity to step in and provide assistance was a no-brainer. Across the club, the hard work of the Academy director and all the brilliant coaches ensured that the team got through the first lockdown and we hope these PT sessions have a similarly positive outcome."