On the move: the latest East Midlands hires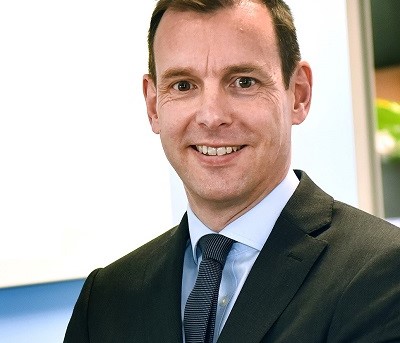 Insurance, risk management and consulting firm Gallagher has announced that Gareth Parry-Jones has been appointed regional managing director of the Midlands.
In his new role, Parry-Jones is responsible for leading over 200 staff across branches in Birmingham, Coventry and Leicester. He will report into Peter Matthews, managing director of the North in Gallagher's UK Retail division.
Parry-Jones has over 30 years' insurance experience and joined Gallagher in 2014 as managing director of the East Midlands. Prior to that, he held several leadership roles at The Oval Group, which was acquired by Gallagher in 2014.
He said: "In recent years, the Midlands has seen numerous exciting and progressive developments, including major infrastructure projects and advancements in the life sciences sector, and we have been well placed to support clients in these industries as they expand.
"Gallagher is the leading broker in the Midlands in terms of size and scale, and we focus on providing a local, on-the-ground service to our clients, understanding their individual requirements, and providing them with tailored risk management and insurance solutions. I am delighted to be expanding my remit and look forward to working with the team to further enhance our service."
Matthews added: "We are continuing to invest in our regional presence and capabilities, and Gareth will make an excellent leader for the teams in the Midlands. His proven leadership skills, natural ability to build strong relationships with clients, and commitment to helping them with their risk management and insurance requirements, will ensure that we continue to achieve our growth aspirations in the region."
The Institute of Directors has appointed a trio of ambassadors to its Derbyshire and Nottinghamshire team.
Peter Wingrove joins as mental health and wellbeing ambassador, while Paul Eeles comes on board as skills and education ambassador and Sam Kirk takes the role of young directors ambassador.
Wingrove is chief executive of Newark-based charity Shawmind, which provides mental health education and support to communities, schools and workplaces across the UK.
Eeles is chief executive of the Nottingham-based Skills and Education Group. He has more than three decades' experience in the post-16 skills sector and set up an independent apprenticeship training provider business.
Kirk is managing director of J-Flex, a family business supplying innovative rubber solutions to the international food and drink, pharmaceutical, renewable energy, marine, rail and automotive industries.
Natalie Gasson-McKinley, IoD Derbyshire and Nottinghamshire branch chair, said: "2020 has been a year of uncertainty and change. Covid-19 has demonstrated why businesses, their directors and employees need strong representation at all levels of economic decision-making.
"We need to hear the experiences of businesses in the region so that we can feedback their challenges and successes – our Ambassador network makes this possible.
"As new branch chair, building a strong, experienced and well networked committee is a huge priority for me. I'm looking forward to working with Peter, Paul and Sam to shape a compelling agenda that supports our members and takes local IoD engagement to new heights."