Grimsby Town owner blocks sale of club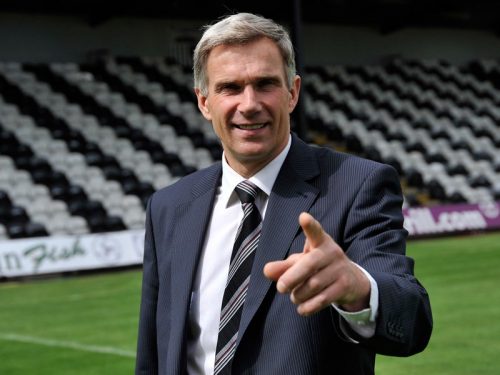 X

Register for free to receive latest news stories direct to your inbox
Register
The majority shaerholder of North-East Lincolnshire League Two Grimsby Town, John Fenty, appears to have blocked a proposed sale of the club on the day the club's manager resigned citing the fact that the club was about to be sold.
A consortium led by Tom Shutes has long held an interest in buying the club, but on Wednesday evening, the group issued a statement saying they were stepping away from the deal after Fenty turned down their offer.
The statement said: "Like many fans, we reacted with surprise and disappointment when we heard of Ian Holloway's resignation earlier this morning through social media. We would like to clarify to all concerned that none of us have ever had any contact with Mr Holloway. Several weeks ago, we did make it clear through a mutual friend that we were very supportive of Ian and that if we were to take over as custodians of the club we wanted to build a legacy with him in place (which we also communicated to Philip Day in our discussions over the last week).
In the meantime, we have had to process the disclosure of a potential investment in the club by Alex May which surprised us, made us extremely uncomfortable and created an environment of deep uncertainty surrounding the governance of the Club. Despite this background, in the last few days we entered into good faith discussions with Mr Fenty regarding a potential sale of his shares and he has declined our offer. This offer involved (i) the consortium paying full value for his shares (and consequently also acquiring shares from any other shareholder who wishes to sell) and (ii) the consortium standing behind a Club commitment to make a gradual repayment of his historic directors loans, conditional on the Club achieving certain milestones.
"We are bound by an NDA with the Club, which we respect, and will therefore not make any further comment in relation to the background to those discussions.
"While we have acted at all times in the best interests of the club, we have to step away from further negotiations and give Philip Day the space and time he clearly needs to navigate the Mariners through this turbulent period in the club's history. We would like to place on record our sincere thanks to the Mariners Trust for their willingness to have an open dialogue with us and we want to wish all fans a very happy time during the holiday season & look forward to a black and white 2021."
The sticking point of the deal is that Fenty wants the his £1.5m loans to the club – which he has in the past described as "benign" repaid in full by the end of the 2020-21 season. The Shutes consortium wants to pay them back over three years – and only if the club retains its Football League status.
In the early hours of Christmas Eve, Fenty issued a statement on the club's website – the fourth official missive in less than 24 hours – giving the consortium a deadline of 4pm today (December 24) to come back with a revised deal.
On Wednesday morning, manager Ian Holloway took to Twitter to announce he was leaving the club, saying that he was resigning after hearing that Fenty was set to sell his stake.
He said: "New wannabe owners are hovering over GTFC and John has told me he is selling his stake in the club. So it's time for a fresh start across the board for this great club.
"Contact was made by the new owners to me on several occasions before the takeover, which I felt was inappropriate, and told them as such. This is the key factor in my decision."
Grimsby Town said in a statement: "It is with great sadness and disappointment that Ian Holloway has made his intentions absolutely clear that with John Fenty agreeing to sell his shares, he does not want to remain at the club without progressing with the people that he came here to work with.
"The board and Ollie had a joint vision, first to improve the league position, secondly to deliver top class training facilities and finally by relocation to a new community stadium.
"It has been a difficult year for obvious reasons which invariably affected all clubs, some worse than others.
"The club, albeit prematurely, will prepare to move on to a new chapter and would like to put on record its thanks to Ian and Kim for committing themselves to our vision and wish them both all the very best for the future."
Fenty has been under huge pressure from fans over the last two weeks since convicted fraudster Alex May appeared at Blundell Park for a League Two game. It then arose that Fenty and May had set up a property development company together, but that May had stepped back from the firm in November.
The Mariners are 20th in League Two.