People: Node Building Consultancy; Gowercroft Joinery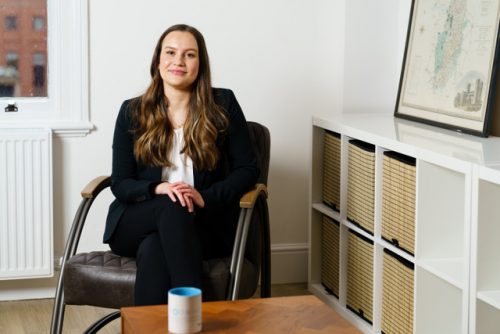 Lucy Pottinger has joined Nottingham-based Node Building Consultancy, the firm which provides building surveying technical due diligence, dilapidations and project management services.
She has joined as a graduate building surveyor, having graduated from Sheffield Hallam University with First Class honours in 2020.
Tom Burton, director, said: "It gives me great pleasure to welcome Lucy to the team and to continue to expand our offering to meet the needs of our client base. Lucy brings further project services experience to the business, having completed a 12 month work placement in Derbyshire County Council estates team, together with a positive attitude and hunger to further develop her professional skill set."
Pottinger said: "I'm delighted to have joined Node and to have the opportunity to work on a diverse range of challenging and interesting projects. I'm looking forward to further broadening my experience with the ambition of achieving chartered building surveyor status."
Alfreton-based timber window and door manufacturer Gowercroft Joinery has appointed a new technical manager.
Gary Chatwood is joining the company with over forty years of experience in the timber fenestration, conservatory and home improvement market.
He said: "I have always worked for companies that have led the way in this highly competitive industry and so I am really thrilled to be joining Gowercroft Joinery, who have a fantastic reputation for breaking new ground and developing markets for their trailblazing products."