Agency round-up: Hallam; Nielsen McAllister; Shooting Star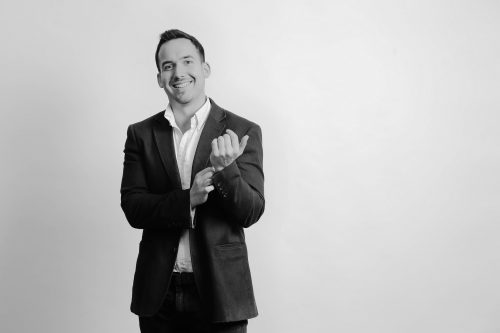 Nottingham-based digital marketing agency Hallam has won three new full-service retainers.
The firm has signed long-term contracts with WatchPilot, a watch retailer in the UK and USA, Catering24, the catering supplier, and Boots Hearingcare, the hearing care provider.
Jake Third, managing director at Hallam, said: "We're incredibly excited to be working with WatchPilot, Catering24, and Boots Hearingcare. These three brands have all got huge ambitions for the future and we're looking forward to helping them achieve that during 2021 and beyond."
Jack Dinmore, head of digital at Boots Hearingcare, said: "From the moment we spoke to the team at Hallam, we knew they were going to be the right digital marketing partner for us. The agency's strategic and integrated approach really shone through during an exceptional pitch and we came away excited by how their team could support Boots Hearingcare's ambitions for the future."
Derby PR and communications agency Nielsen McAllister has made three new appointments.
Wendy Roberts joins the agency as a senior consultant, Richard Pettinger takes on an account management position, and Jack Readman returns to his role as account executive.
Bob Bushby, Nielsen McAllister's managing director, said: "Following a year like no other, I am especially pleased that the agency has still managed to grow its business and win new clients. Wendy, Richard and Jack will all make important contributions to supporting our existing portfolio and also help us to build further in the future."
A Nottinghamshire organisation which supports people and families who have lost a baby has been chosen as Lincoln-based Shooting Star's Charity of the Year for 2021.
Help Us Grieve (HUG) was set up in 2017 by mum Amy Everatt after she lost two babies within a 12 month period.
After leaving hospital each time she discovered there was little emotional support available and found it difficult to talk about her loss.
She and her husband Oliver, who now have two healthy daughters, Lilia (9) and Elfine (3), set up a JustGiving page to raise money to start Help Us Grieve.
Now they have a website and an app to signpost people to help and support after they have lost a baby.
"I'm chuffed to bits to have been chosen by Shooting Star," said Amy. "Everyone's had such a tough time in the past year so I'm so grateful and overwhelmed that HUG has been chosen.
"I'm so passionate about raising awareness of all the different services that are available as it can be hard to get help and support, so I'm really delighted that Shooting Star are going to be working with us this year."
Jez Ashberry, a director at Shooting Star, said: "Every year we support a different good cause and help them make a difference by offering free PR and marketing support for 12 months.
"We also do our best to raise money for our charity and we'll be looking at how we can do that again this year.