Property People: Acres Architects; Brady Solicitors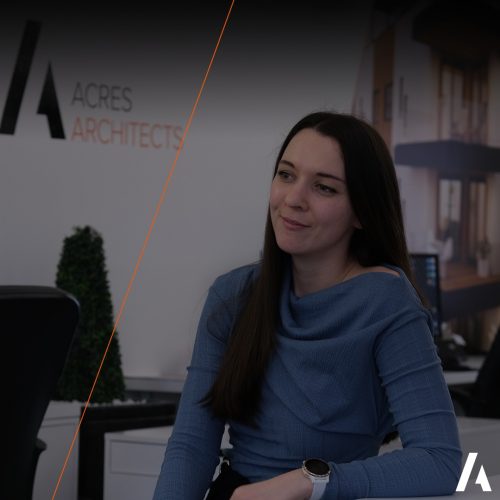 Nottingham-based Acres Architects has appointed two new members of staff.
Alicia Hollis joins as an interior designer and will be responsible for driving forward further growth in the commercial residential sector. Over the next few months Hollis will pick up existing projects and complete the interior design aspect of Acres' current BTR, PBSA and Open Market projects.
Jamie Shanahan joins as in a newly-created role of contracts manager. Jamie will lead the development of new business and project manage the building projects that the company is involved in.
Founder and managing director Edward Acres said: "I'm really pleased to see Alicia and Jamie join our team. As the business continues to grow and as we take on more and more clients and exciting projects, we need additional team members to ensure we continue to deliver the best possible service. We're still looking for talented architects to fill a number of vacant roles so visit the website or call us to find out more."
Nottingham-based property management law firm, Brady Solicitors has recruited experienced leasehold solicitor, Sajel Patel, to head up its enfranchisement practice.
As head of enfranchisement based at the firm's Nottingham offices on Regent Street, Patel will be responsible for managing Bradys' leasehold enfranchisement services and right to manage applications, as well as providing further support to its busy lease extension team on complex lease extension projects.
With 10 years' specialist experience in all aspects of leasehold enfranchisement, Sajel joins the firm after almost seven years at Shoosmiths, where she grew and managed the firm's enfranchisement team.
She said: "My new role at Brady Solicitors offers me the opportunity to progress my career in an area of law I am truly passionate about, with a firm that really understands and is fully committed to the leasehold market. I am looking forward to working with the knowledgeable team at Bradys and bringing my specialist expertise and experience to advise both leaseholders and freeholders on all aspects of enfranchisement."
Founder and MD of Brady Solicitors Clare Brady added: "Leaseholders are becoming more aware of their rights in this area, but many have had their fingers burned with non-specialist conveyancing solicitors, and recognise they need an expert to guide them through the process. The property market is currently buoyant and we see enfranchisement work as a clear growth area.
"We had been waiting to find the right hire to help us lead this specialist area and we are delighted that Sajel is joining us, bringing not only her valuable legal expertise but also a strong commercial background and a clear fit with the Brady values."