Nottingham firm wins elite rugby Covid-19 testing contract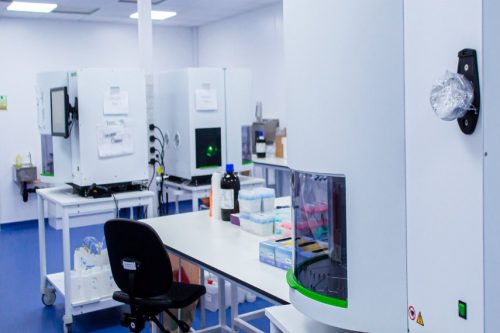 SourceBio International, the Nottingham provider of laboratory services and products, has landed a deal with the Rugby Football Union (RFU) and Premiership Rugby to provide COVID-19 screening testing services for elite rugby in England.
Under the agreement SourceBio will provide Covid-19 testing services to England Rugby Senior Men's squad and support staff and to all 12 Premiership Rugby clubs players and staff. In addition, the RFU is also looking to roll-out this testing service to RFU Championship clubs who will be able to use this agreement to access the services provided by SourceBio.
SourceBio will provide COVID-19 testing to players and staff around training schedules and ahead of match days. Third party healthcare professionals sourced by SourceBio will take swabs from individuals and samples are then couriered to the company's Nottingham labs for PCR Testing. Test results are turned around in less than 24 hours.
SourceBio has processed more than 1 million COVID-19 antigen RT-PCR tests for the DHSC and the NHS, private hospital groups and commercial customers since first offering its service in May last year.
Jay LeCoque, executive chairman, said: "We are very pleased to support elite rugby return to play protocols using our state-of-the-art laboratories to allow elite rugby in England to continue to safely operate within current social distancing measures. We have been at the forefront of COVID-19 testing programmes since the beginning of the pandemic, supporting the NHS and private healthcare groups, but also helping many of our commercial clients to maintain a safe working environment and helping businesses to get back on track."