Deals Review: Standout transactions continue to flow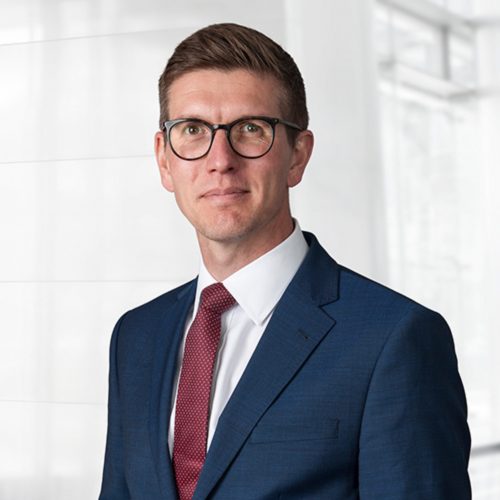 X

Register for free to receive latest news stories direct to your inbox
Register
Clearwater International recently reported how M&A activity was seen to be returning to pre-pandemic levels, with a number of sectors thriving during the lockdown period.
Activity has continued to show extremely positive signs of growth with a high volume of standout deals coming to a conclusion since the start of the year. The expectation of changes to the Capital Gains Tax regime at the March Budget certainly acted as a deadline for many transactions and has been a clear factor in the recent rush of activity.

However, this should not mask the underlying strength and resilience of the high-quality businesses in the region that continue to attract global interest, says Richard Ellis, director, Clearwater International.
Industrial sector activity strengthens
In one of two notable industrials transactions advised by Clearwater International, European PE house THI Investments invested in Newcastle-under-Lyme based WJ Group. WJ is the UK's leading supplier of road markings and specialist highway services, with a diverse customer base including highways agencies, Local Authorities and Tier 1 contractors. The investment partnership will allow WJ to continue to provide high quality services and make further investment in innovation, technology and expansion across European markets.
In February, Clearwater's industrials team also advised a Lincolnshire manufacturer of electric vehicle charging points, Rolec Services on its acquisition by Swedish infrastructure technology group, Sdiptech. The acquisition will offer additional resources and expertise to further develop the product range and services.
Worcester-based technology manufacturer, Solid State Plc continued its acquisition trail with the purchase of two businesses in a matter of days at the beginning of March. The AIM listed group, bought Crawley-based manufacturer and distributor of electro-mechanical products, Willow Technologies for £10m. This completed just days after the announcement of the £6.3m acquisition of Active Silicon, a Buckinghamshire based manufacturer of solutions for high-performance digital image capture, processing, and transmission.
e-commerce continues to ride the wave
E-commerce has thrived throughout the pandemic, with businesses that operate in, or close to the sector, continuing to be a source of strong M&A activity. An example of this is Stafford-based Top Online Partners Group, Europe's leading cashback platform that partners with thousands of online retailers. In January, the business announced it had acquired a significant stake in Sweden's leading cashback provider, Refunder, which will extend to 100% ownership by 2024. The acquisition will enable Top Online Partners to extend its geographic reach to include the Nordics and provide access to an additional 600,000 users and 1,000 well-known retailers.
Another deal in this sector saw e-commerce business Fanatical sold to US private equity backed Fandom. The Rugeley-based firm, which specialises in gaming e-commerce, was founded in 1995 originally as a distributor of PC CD-ROM software. To date, the site has sold over 80 million gaming keys to customers in 200-plus countries. Its acquirer, Fandom, is considered the largest fan platform in the world and has in excess of 330 million users per month.
Private equity activity shows no sign of abating
Private equity appetite continues to be strong, particularly across the technology sector, with a number of their portfolio businesses looking to execute on buy and build strategies.
Nottingham-based managed service provider Air IT made its fifth and sixth acquisitions in March. The company, backed by August Equity, bought Kent-based Info Tech Solutions and Cheshire-based Concise Technologies. Both deals will result in an increased headcount for the business, growing it to 50 staff members across the UK.
Further activity in the managed services space saw private equity firms LDC and Bowmark Capital exit Derby-based Node4 through a sale to Providence Equity Partners. The move follows Node4's recent £15m acquisition of Starcom Technologies, the managed service division of K3 Business Technologies Group.
Another note-worthy deal saw LDC backed Mandata strengthen its service offering through the acquisition of Coalville-based transport software business Stirling Solutions. The move combines the expertise of two of the longest established software providers in the sector and will see the newly formed group serve over 2,000 customers from an employee base of 120.
The future
Even with the shadow of COVID-19 still lingering, the mood in the market is extremely positive, with the roadmap to easing of restrictions providing great optimism. With changes to Capital Gain Tax untouched for the time being at the recent Budget, has this created a new Autumn deadline for another surge in deals over the summer? This, combined with the increasing optimism in the economy, has the potential to result in another very busy few months for M&A activity across the region.