People: Distract; XPO Logistics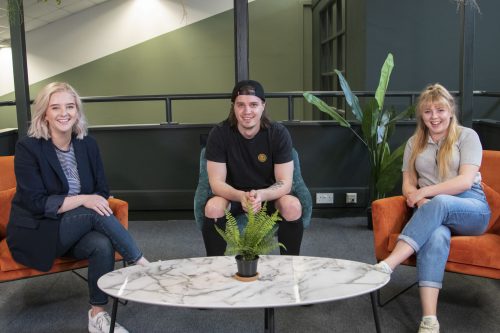 Three new faces have joined Lincoln-based marketing agency, Distract.
The new starters are social account manager Luke Clawson, search account analyst Eleasha Reay and account manager Amelia Hayward.
Managing director at Distract, Peter Watson, said: "We're very excited to be adding three new staff to our operations. All three bring something unique to our collective skills that will undoubtedly mean we will be able to progress and offer up even better value for clients.
"2020 and the COVID-19 pandemic that saw many in our industry struggled. However, we've been able to outperform our own expectations thanks to our dedicated team and our ability to adapt our strategies both as a business and for clients to ensure they've been able to continue to benefit from results-driven marketing."
XPO Logistics has announced that Bill Fraine will become the chief commercial officer of GXO Logistics, the intended spin-off of XPO's logistics business.
He will be responsible for leading GXO's go-to-market activities, with a focus on aligning growth with long-term value creation when the planned separation is complete.
Fraine joined XPO in 2011 as head of operations and account management and currently serves as division president, supply chain – Americas and Asia Pacific. He oversaw the integration of several XPO acquisitions and restructured the businesses in North America by customer vertical. Prior to joining XPO, Fraine spent 23 years with FedEx, progressing from front-line handler to head of sales.