'I believe that our clients benefit enormously from the investment and support we provide to our people'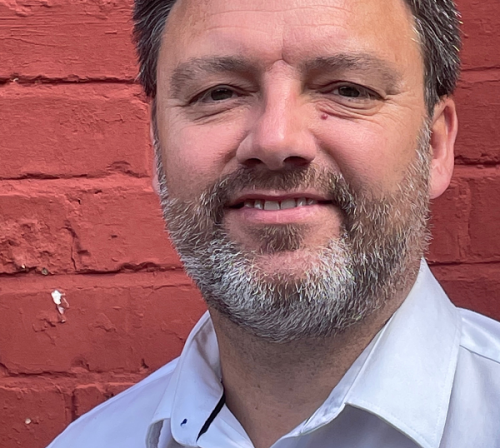 Kevin Joynes is a partner in law firm Shakespeare Martineau's Residential Development team.
The best thing about my job is working with such great people. I include clients as well as colleagues in that. It makes my job so enjoyable knowing that I have such dedicated colleagues who are prepared to go the extra mile to ensure our clients are well-served. However, it is just as satisfying to be able to work with clients who are knowledgeable and who understand the role we, as lawyers, play in property deals.
As a residential development lawyer, I see fantastic opportunities for growth in our business. Despite the obvious impact of Covid, market conditions remain strong as there is still a shortage of housing and a high demand from purchasers, as well as low interest rates for borrowers. Demand for development land is as high now as I can remember it, and competition for sites is extremely fierce.
The planning system remains a work in progress… Whenever current issues in the house building sector are discussed, the Planning system always seems to provoke the greatest response. It is fair to say that, despite numerous governments trying to improve the planning system, it is widely regarded in the industry as not being fit for purpose. There are inconsistencies across different local authorities, and issues with local authority resource which has a massive impact on the speed at which applications can progress, all of which leads to shortages in the number of houses being constructed. Unless more planning staff are recruited into local authorities (supported by central Government investment) then I see this problem only getting worse.
A holiday can sometimes cause more work. There have been numerous changes to Stamp Duty Land Tax over the last 10 years. However, none have had such an impact as the most recent "SDLT holiday" which was introduced to support the housing market during the pandemic. It was originally due to end in March 2021, but was extended until June 2021. Every conveyancer I know was under immense pressure as the June deadline approached and buyers sought to take advantage.
I was attracted to Shakespeare Martineau because it lives and breathes a culture of wellbeing. It is clear that wellbeing is central to everything we do at the firm, and that is really important to me. And it's not just our staff who benefit from that culture – I believe that our clients benefit enormously from the investment and support we provide to our people.
I always try and take time out to add value. As a trainee solicitor I was taught not to be just a post-box, forwarding emails/correspondence to clients. I was told that whenever I send information to a client, that I should always offer the benefit of my advice at the same time. That has always stuck with me and, even now when sending an email to a client, I will always stop and ask myself what value I am delivering to that client.
My greatest source of inspiration has come from my wife.  I began my working life as a prison officer, but I always felt I was capable of attending university, learning a profession and becoming an "expert" in my chosen field. I was only able to embark on that journey in my mid-20s because my wife, Debbie, supported me, and she has continued to provide advice, emotional support and encouragement to me throughout the last 25 years.
I find it hard to stand still. Unfortunately, I sometimes find it hard to fully relax, so I spend a lot of my spare time working on various DIY projects at home. I recently built a new roof for my garage, fitted a new kitchen and toilet, and built a rather elaborate bar! I am also a director and co-founder of GlastonBeoley CIC. We organise a local music festival each year in our village which is entirely for the benefit of local charities. We have so far raised around £28,000 in the three years we've been running. Naturally, given my occupation, I tend to look after most of the regulatory requirements such as public liability insurance, risk assessments, first aid and security.
---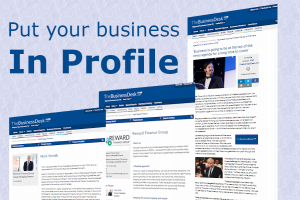 Appear in your own In Profile feature by signing up for a Business Profile on TheBusinessDesk.com.
The company and individual profiles on TheBusinessDesk.com are designed to help our clients build corporate and individual awareness within the regional business community and benefit from TheBusinessDesk's traffic and visibility in the business community and the search engines.