Property People: Ridge and Partners; Planning & Design Practice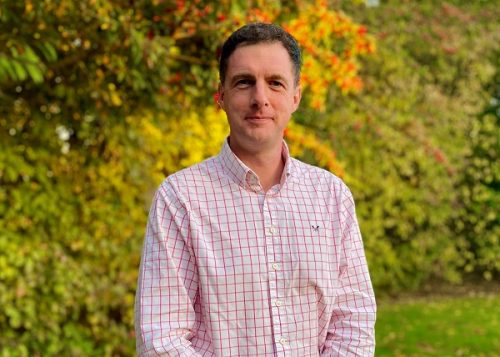 X

Register for free to receive latest news stories direct to your inbox
Register
Ridge and Partners has appointed Andrew Jenkins as partner to lead its building surveying practice in Leicester.
Jenkins brings over 18 years' experience in the property industry, with expertise in dilapidations, technical due diligence, and building surveying services.
He joins Ridge from Uppingham School in Rutland where he spent three years as estates director working on a range of capital and revenue projects. Prior to this he was a director at CS2 Chartered Surveyors, establishing its Birmingham office in 2010 and later taking over as head of its London office in 2014.
Jenkins said: "I'm looking forward to playing my part in the success of Ridge and developing a building consultancy team here in the East Midlands. Celebrating its 75th anniversary this year, Ridge has a strong reputation built on providing exceptional client service and I'm excited to contribute to its continued growth.
"The most rewarding part of my job is working with clients to solve their property questions. Whether it is settling a dilapidations claim or delivering a refurbishment project, every day brings a new challenge. I'm lucky to have the opportunity to build a team of talented individuals who enjoy the very same challenge."
Planning & Design Practice has added to its planning, architectural and heritage teams.
Manik Karunaratne has joined as project architect, while Andrew Stocks has been hired as principal planner, Ruth Gray as heritage assisant, Joshua Bunce and Matthew Kempster as junior architectural technicians and Katy Francis, Emily Anderson, Caitlin Holton and Shaun Hyde as graduate planners.
"We are excited to be growing the team again following the restructuring earlier in the year and the appointment of the new management team. This is in response to continuing demand for our services and demonstrates our confidence in the future in both our Derby and Sheffield offices, reflecting the positive economic outlook in these two great cities," said director, Richard Pigott.