Transaction services team completed £3.5bn worth of deals in 2021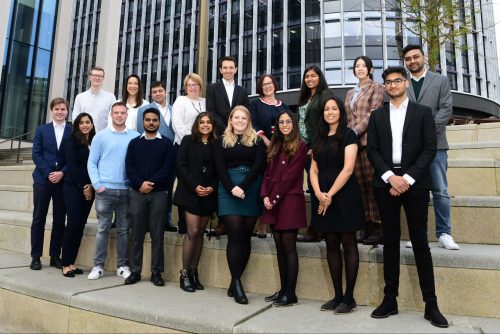 PwC's transaction services team (TS) in the Midlands completed deals with a total value in excess of £3.5bn in 2021, a £1bn increase from transactions delivered in 2019-20.
More than half of the deals involved corporate clients and private equity-backed portfolio companies with buy and build growth strategies.
The firm says the past year has been a critical time for its clients as businesses continue to adapt to the pandemic-shaped economy.
The TS team operates across the Midlands and the North, with the combined value of the transactions across both regions amounting to £12bn in 2021.
Helen Ward, transaction services partner and private equity leader for PwC in the Midlands said deal activity was particularly strong in areas such as technology, transformation and ESG.
She said: "Looking ahead, there is still pent up demand for deals and this will play a key role in the economic recovery with clients looking to us to solve their most pressing issues. Our recent CEO Survey shows that successful vaccine rollout and significant government funding have given the UK a head start on recovery.
"Meanwhile, our listed assets represent good value, at a time when many investors have full war chests to spend on resilient businesses."
Following a demand in activity across sectors such as healthcare, retail, leisure and financial services, the TS team in the Midlands has announced eight promotions this month.
Jeffery Nye, who is part of the sale and purchase agreement team has become a partner and Rachael Ellis has been promoted to director.
The team has invested in recruiting 20 new people over 2021. The diverse team is made up of 50% female and 35% from minority ethnic backgrounds.
Simon White, transaction services partner for PwC in the Midlands said: "We continue to invest in people and capability, as shown by the recent suite of promotions for our people. We are hugely proud of our diverse and experienced team."