Invest Midlands 2022: Funding and investing in the Midlands' fast-growth companies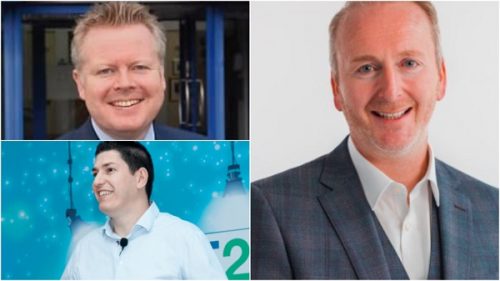 This year's Invest Midlands event will take place on Friday March 25 and is being curated by TheBusinessDesk.com and its sponsors becg, the University of Birmingham, Millennium Point and Phoenix Group.
We can now exclusively reveal this year's packed agenda, which features high-profile speakers and panellists discussing everything from devolution to funding, and the war for talent to the Midlands towns and cities of the future.
Today, we take a look at what is sure to be another fascinating session: Funding and investing in the Midlands' fast-growth companies.
The Midlands is a hotbed of innovation with a strong record of success. Connecting the Midlands' most ambitious companies with the national and international investment network, and ensuring there is a pipeline of opportunity to deliver success in the future, is key to strengthening the economic performance.
Our panel includes:
Ben Dorks – CEO – Ideagen
Ardian Mula – CEO – Foodhub
Paul Faulkner – chief of staff – RCL Associates
The full-day conference will be packed with insight, analysis and original research that will make it an inspiring and informative event that can't be missed by anyone investing, working or innovating in the Midlands.
To grab your tickets for this not-to-be-missed event, please click here.
A full list of speakers is available here.
For the first time the conference is being complemented by the Invest Midlands dinner at Millennium Point in Birmingham on March 16, with a guest list featuring our speakers and some of the biggest names in Midlands business. Guest speakers at this event include Adam Tickell, vice-chancellor at the University of Birmingham and Councillor Ben Bradley MP, leader of Nottinghamshire County Council.
What's more, anyone who buys a ticket for our dinner on March 16 will receive a free place at the online conference.
Turn pixels into plates and kick-off the conversation in person with some of the Midlands' leading business figures at Millennium Point next month.