SourceBio makes £18.5m swoop for London firm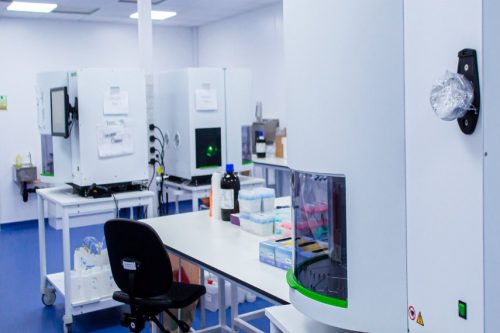 SourceBio International, the Nottingham-based lab services provider, has bought LDPath, a London-based firm, in a deal worth £18.5m.
LDPath is a supplier of digital pathology services. The enlarged group will target the conversion of both NHS and private clients to the digital pathology offering, including the use of AI.
The acquisition of LDPath follows a year of strong growth in 2021 for SourceBio's cellular pathology revenues, which grew by 78% compared to 2020 levels. Before the impact of COVID-19, this business was delivering annual revenue growth of approximately 40% due to the increasing shortage of pathologists in the UK.
Jay LeCoque, executive chairman of SourceBio, said: "LDPath is a key strategic acquisition and is a natural fit with our existing Cellular Pathology business, which was already growing at 40% per year pre COVID-19. This transformational acquisition elevates us to a dominant position in the marketplace and provides the Group with a proprietary digital pathology platform. The market opportunity is huge, with the long-term backlog of pathology testing work caused by the lack of pathologists in the UK being further exacerbated by the delays in elective surgeries caused by the COVID-19 pandemic. The UK Government has prioritised addressing this and the acquisition will provide significant further momentum to the group's roll-out strategy initially in the UK, but then ultimately to the rest of the world."
Dr Alistair Robson, founder and principal shareholder of LDPath added: "LDPath is very excited to join SourceBio, bringing together two complementary healthcare business models in what is a highly synergistic combination. The market strengths of LDPath and SourceBio are very well matched and the resultant combined organisation is superbly placed to provide a full solution to the shortage of pathology services, from digital diagnosis by experts benefiting from AI algorithms, to advanced molecular analyses. Digital pathology has been central to our business, leading to our winning the only UK NHS digital pathology implementation and reporting tender to date.
"Continued technical and software investments will bring NHS and private pathology into the 21st century, revolutionise the way pathology services are delivered, and significantly contribute to greater efficiency in managing workload across the UK, at a period of unparalleled NHS strain."