Secure your places for some great East Midlands networking events
We've got a packed Spring and Summer of in-person events across the East Midlands. Take a look below to see what's coming up… we're looking forward to seeing you!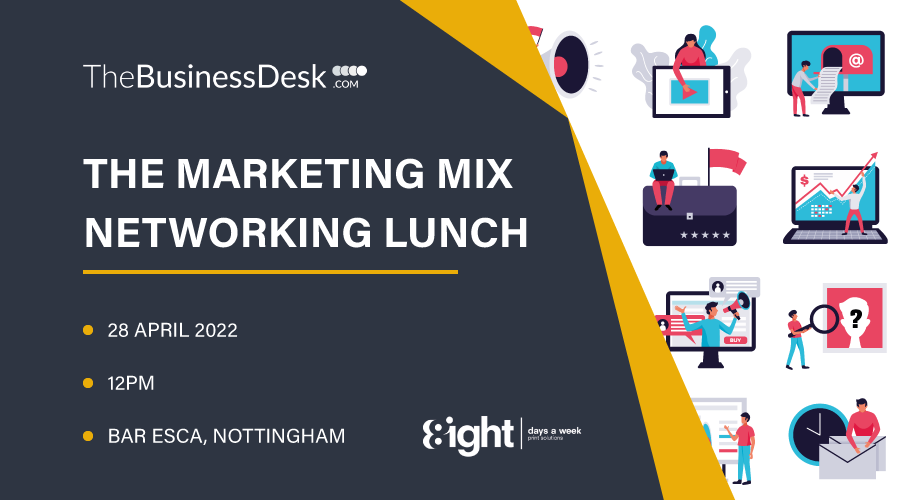 Thursday 28 April – The Marketing Mix Networking Lunch
Getting the right mix of marketing for your company is now more important than ever before. At this forthcoming networking lunch, we'll be hearing from a range of marketing professionals – from print to video, PR to digital – as they try and map out a blueprint that will make your business proposition hard to resist.
This is your chance to question some of the smartest marketers in the East Midlands – and find out what will work for your brand.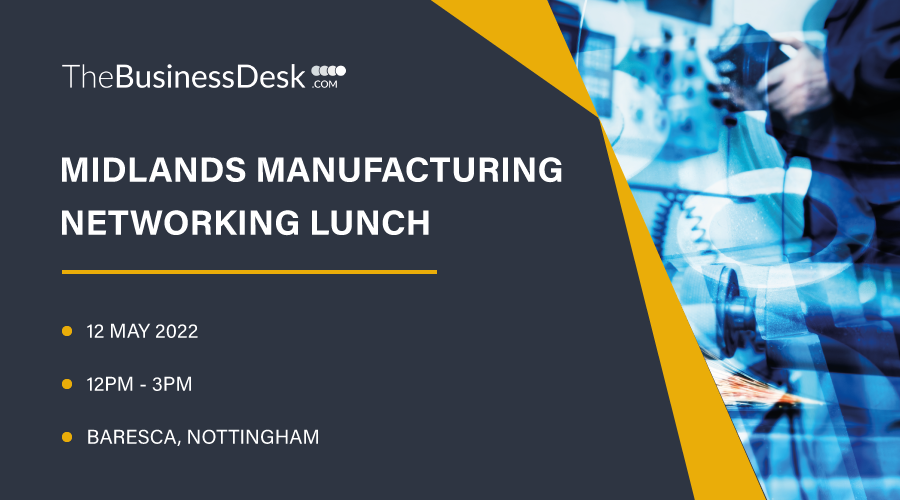 Thursday 12 May – Midlands Manufacturing Networking Lunch
As new opportunities open up for manufacturers and the supply chain in the post-pandemic world, our Manufacturing event will take a look at the challenges and opportunities facing the sector.
With the majority of manufacturers now expecting prices to rise over coming months due to supply chain issues and spiralling inflation, we'll ask our expert panel how costs can be kept under control so that businesses in the sector can boost their bottom line.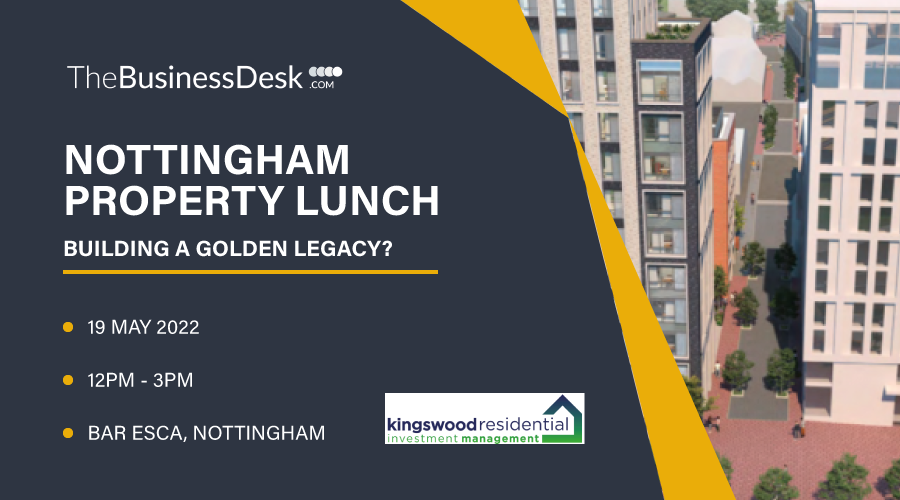 Thursday 19th May – Nottingham Property Lunch – Building a golden legacy
Nottingham is living through a golden era of residential property development and at our forthcoming networking lunch we'll talk to some of the key players in the regional sector.
With the buy-to-let market booming this exclusive networking event will bring together those with a stake in the Nottingham property sector for panel discussion, debate, great food and drink – and a chance to reconnect with your peers.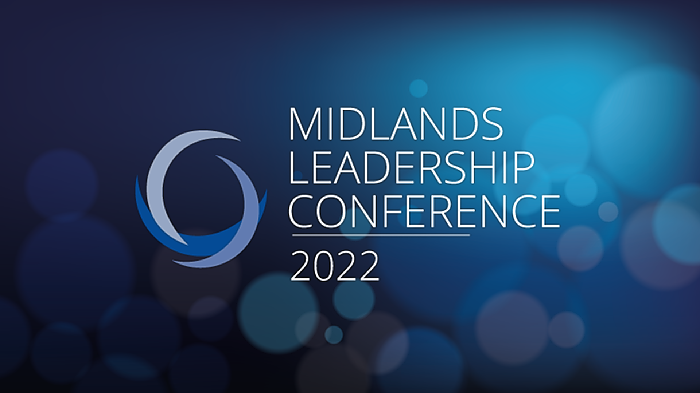 Thursday 16 June – Midlands Leadership Conference
The West Midlands Leadership Awards and the East Midlands Leadership Awards, for 2022, are being supported by the Midlands Leadership Conference.
The Midlands Leadership conference, in partnership with Aston University, will take place in person in Birmingham on 16th June, highlighting the Midlands' very best leaders and providing inspiration on how leaders are tackling the challenges businesses are facing.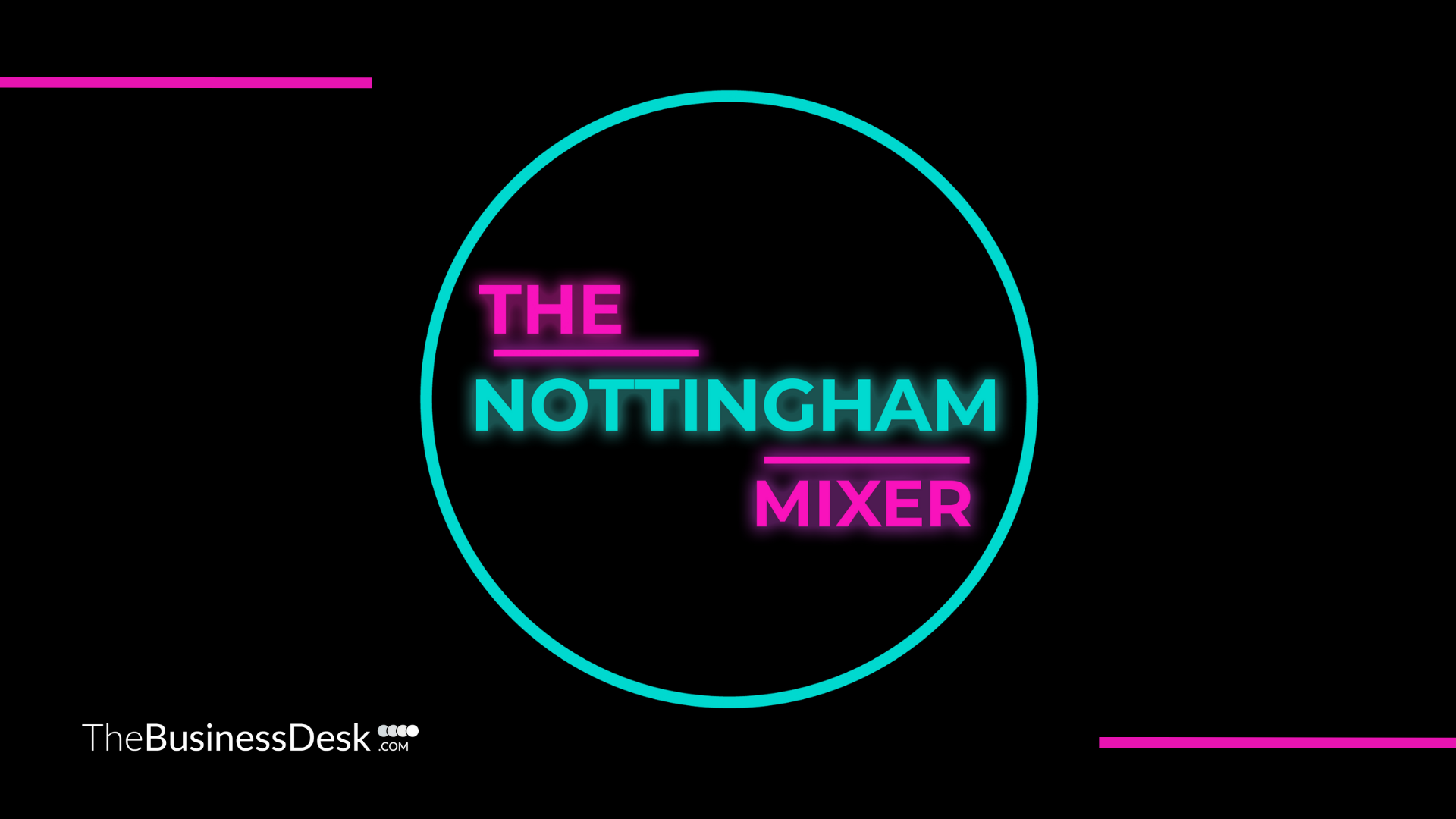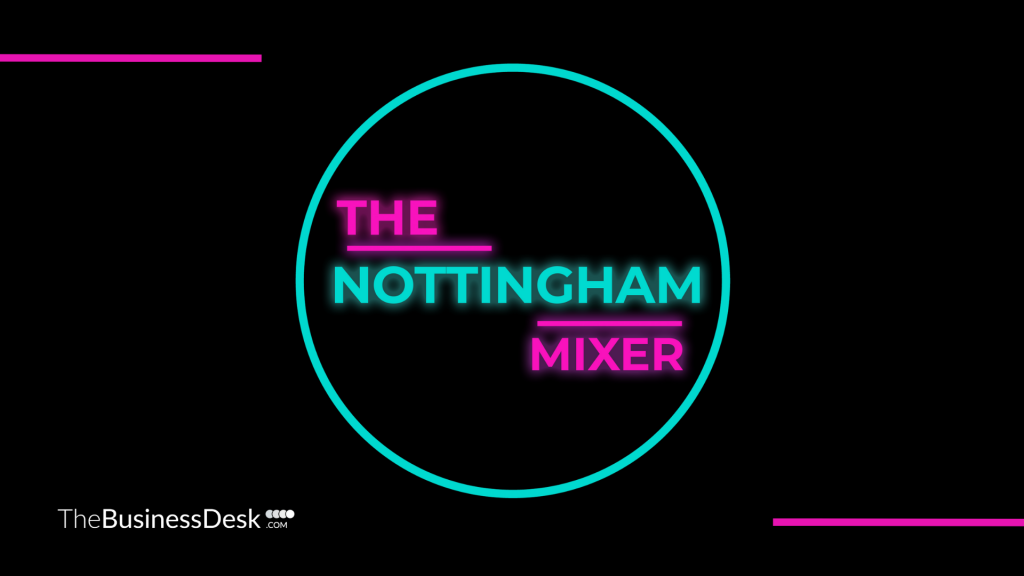 Thursday 7 July – The Nottingham Mixer 
At TheBusinessDesk.com we understand connections are key to success in business so we're launching our new young professionals networking event series – The Nottingham Mixer. You may ask what we mean by young. Well if you don't tell, we won't ask!
Tickets for the event cost £25 + VAT and include two drinks per person: prosecco on arrival & a drinks token (to be spent on drinks up to £9, cocktails included).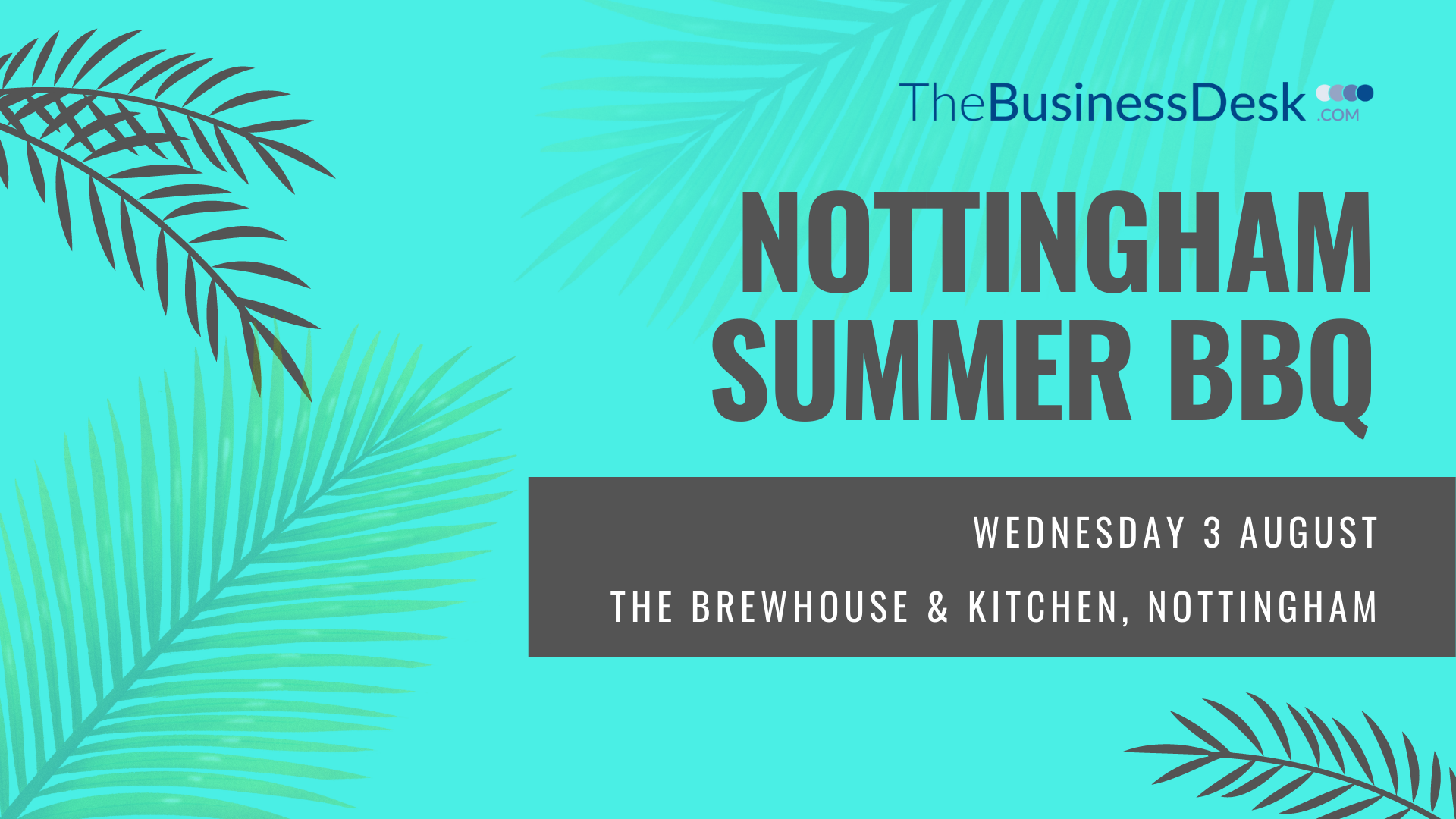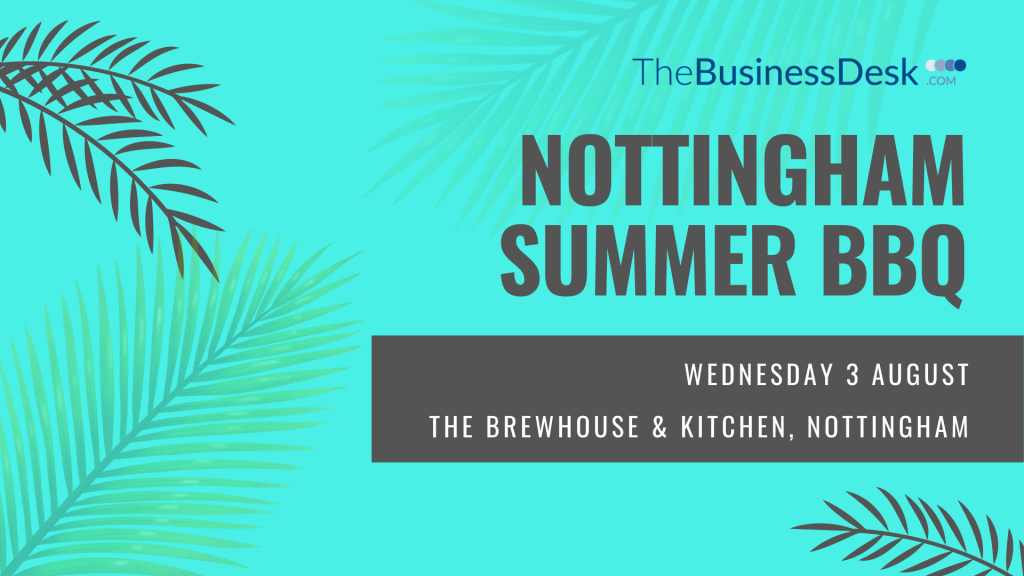 Wednesday 3 August – Nottingham Summer BBQ
With summer now fast approaching, TheBusinessDesk.com in the East Midlands is hosting its annual summer barbecue.
This event will provide people with the opportunity to network with other business professionals from across the region in the relaxed atmosphere of The Brewhouse & Kitchen, Nottingham
You will receive a welcome drink on arrival with a BBQ lunch included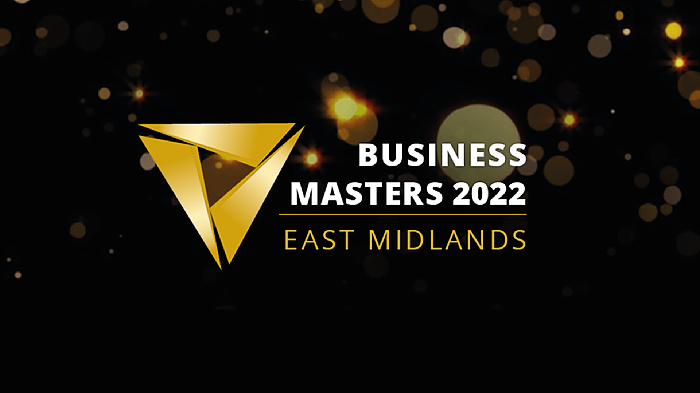 Thursday 13 October – East Midlands Business Masters Awards 2022
The 2022 East Midlands Business Masters will bring together business leaders and executives from across the East Midlands, the 2022 finalists alongside former winners, our key partners and of course many of our online audience to celebrate business triumphs and successes.
The evening will include key note speakers, drinks reception, three-course dinner, entertainment and Business Masters awards ceremony. TheBusinessDesk.com has been a leading voice in the regional business community for the last decade, sharing the must-know news first to our large audience of business owners, managers and advisers.
We'll be open for entries on 23rd May 2022.