Opening date for £42m leisure complex revealed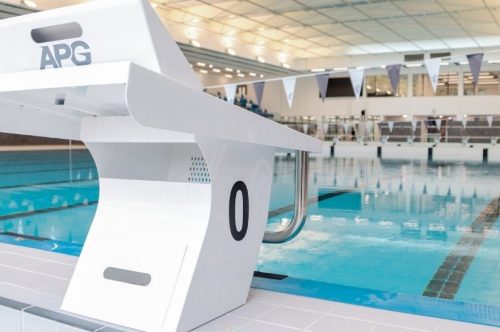 An official opening date for a new £42m leisure complex in Derby has been confirmed.
Moorways Sports Village will open to the public on Saturday 21 May with a grand opening weekend.
Constructed by Bowmer + Kirkland, the new centre has two flumes, a wave rider, leisure pools, soft play areas, a gym, sauna and steam rooms, and a cafe.
Derby City Council has appointed Everyone Active to manage the new facility and the adjacent Moorways Stadium, which offers an outdoor athletics track and field facilities and football pitches.
Both sites remain in the council's ownership.
The opening of Moorways means that the last day of leisure operations at Queen's Leisure Centre will be Sunday 8 May.
Claire Davenport of Derby City Council said: "This has been a very exciting project to bring state-of-the-art leisure facilities to the city, and we're thrilled that the wait is almost over and the people of Derby and beyond will get the chance to enjoy them.
"The high standard of facilities and flexible swimming space at Moorways will accommodate competitions, clubs, lessons and leisure swimmers. We are delighted to have Derby's first Water Park to draw in visitors to have fun from across the region. The café and soft play areas will enable families to make the most of their time here.
"Having Moorways Stadium next door, with its outdoor track capable of hosting national competitions, alongside outdoor pitches, we have created a real sports village. We are pleased to have Everyone Active on board as our leisure operating partner, who specialise in encouraging communities to be active, maximising the opportunities these fantastic facilities provide."