Six-string specialist set to amplify business after receiving start-up loan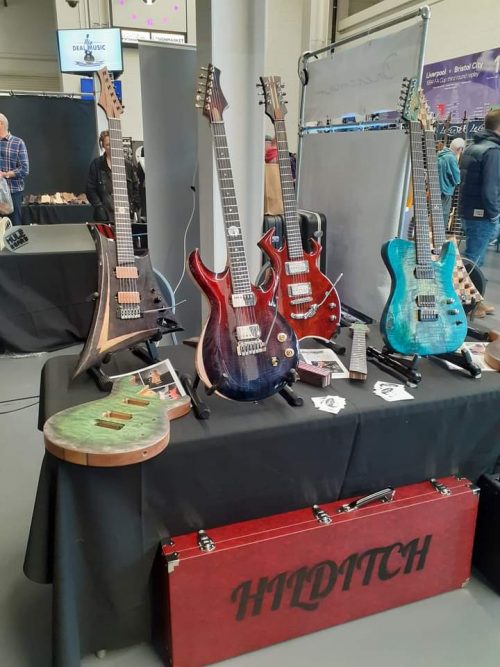 A Derbyshire entrepreneur with a passion for guitars has secured a £10,000 start-up loan, allowing him to turn his love of creating bespoke instruments into a business.
Mark Hilditch set up Hilditch Guitars after receiving the loan from First Enterprise – Enterprise Loans through the British Business Bank.
Hilditch – a guitar fan since the age of 10 – has invested £7,000 of the loan into equipment and machinery.
His company will also carry out service work, modifications and guitar repairs.
He said: "With the start-up loan from First Enterprise – Enterprise Loans, I am now able to invest in the necessary steps needed to grow. The funding will allow me to step back from my full-time job to build up an inventory of stock which will bring up the business turnover. The process was remarkably simple, Nabeel worked very diligently to help me secure the funding and the entire process was complete in two weeks."
Nabeel Akhter, business adviser at First Enterprise – Enterprise Loans, added: "It was an absolute joy to work with Mark whose creative skillset shows in his amazing work. First Enterprise – Enterprise Loans are proud to support this unique venture and we are confident the business will continue to grow and succeed."