Round Table Report: Retail and hospitality have new opportunities to grasp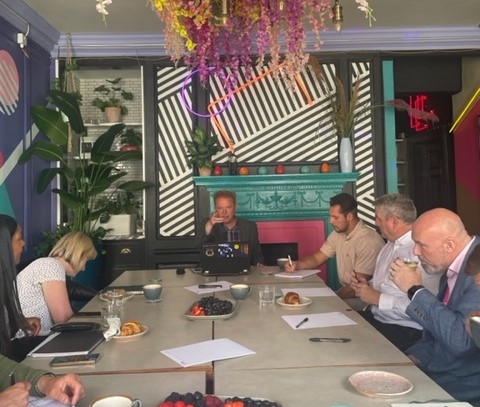 The retail and hospitality sector is going through a seismic shift as city centres adapt to new working practices and changing consumer habits – that was the message from our latest round table, sponsored by Retail Assist, which debated the way forward for the sector.
Experts from across the region joined us at The Magic Garden in Nottingham to discuss how to balance technology and provide a seamless customer experience.
Kieran Bowden, chief commercial officer of Retail Assist, said: "The retail and hospitality sector was hit harder than most, but now buyer and consumer behaviours have changed. Through this change however, there are new market opportunities to take".
Managing director Kevin Greathead said, "Essentially, those who were managing e-commerce thrived, but this doesn't mean that companies who rely on in-person sales have not rebounded following the lockdown".
As the pandemic shifted hospitality users outside, the world has entered a cashless market.
Bowden added: "People don't pay by cash or even card, it's all through mobile now. Companies need to understand what is the critical path to trading and that is technology.
"We see companies now taking the till to the customer through cloud based tech on the shop floor or using customers' technology to shop, for example in M&S you can scan your goods and then go.
Other trends felt across the retail sector is the decline of the high street and the difference in the fashion sector.
Greathead said: "More investment is now going into tools such as price modelling tools for companies to stay competitive.
"Will the high-street ever be the same again – I don't think so, but fashion companies are looking into how to improve their in-store experiences whilst boosting online trading and make returns easier."
A full report of the round table will be published next week.