People: The Institute of Leadership and Management; Intoware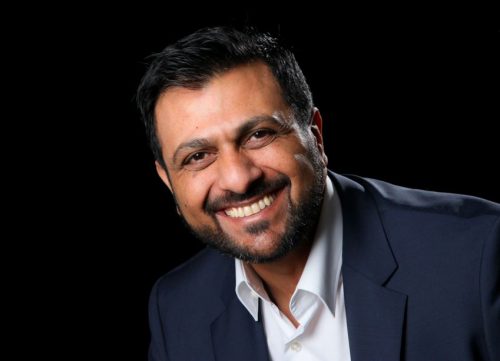 A leadership expert who spent more than 30 years at Derbyshire Constabulary before embarking on a career helping NHS Trusts and universities has become a Fellow of the Institute of Leadership and Management.
Kul Mahay has also been invited into the exclusive Society of Leadership Fellows at St George's House, Windsor Castle. Membership is by invitation only and limited to just 250 people.
He said: "I have never been comfortable about shouting about my success; this comes from my early conditioning as an Asian child and my parents talking about something called 'Nazar.'
"The thought was that if you tell people about the great things in your life, you will attract bad luck through envy.
"But I've come to realise that you can overcome 'nazar' and shouldn't feel guilty of talking about your successes. When done in the right way, you will inspire others around you to grow."
Mahay also recently co-created a three-part BBC police drama called Granite Harbour that will air in the Autumn.
Intoware has bolstered its software engineering team with two new recruits.
Paul Cope and Mark Hundley-Appleton have joined the Nottingham-based workflow management business as senior software engineer and software engineer respectively.
Cope brings 25 years' software engineering experience to the role. He joins Intoware from the Gambling Commission.
Hundley-Appleton comes on-board from electricals retailer AO, where he was a junior software developer within the company's payment team.
Lee McDonald, Intoware's chief technology officer, said: "We're really pleased to welcome Paul and Mark, two very talented and experienced hires to strengthen our software engineering team at this exciting time for the business. I'm looking forward to working with them as we meet new challenges and opportunities this year."