Nottingham directors strike a chord with new company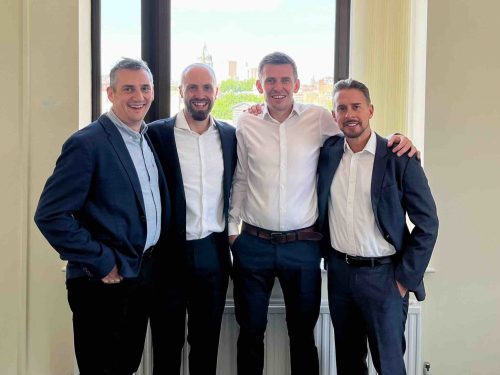 Four former directors of CPW have united to set up their own M&E consultancy.
Ash Cowdrey, Alex Jones, Matt Wrate and Jim Frisby have joined forces to create Chord Consult. The quartet have a combined 80 years of experience in the industry.
The new business – which is based in Nottingham city centre – says it already has several large industrial, residential and educational projects on the books and is looking to set up a Leicester office in the near future.
Alex Jones, director at Chord Consult said: "Setting out by ourselves is a great opportunity for us – we have received great feedback from the industry so far and we have a strong pipeline of exciting projects to work on as we start this new venture. We want to say a huge thank you to everyone who has supported us and helped Chord Consult come to fruition."
Jim Frisby, director, added: "This is an amazing opportunity for us, I'm really excited to work with Ash, Matt and Alex on some new projects. As a group of very forward-thinking people, being able to design, create and discuss new and innovative projects with our clients will be great.
"The response we've had from other companies and individuals within the industry has been fantastic, and we can't wait to see where our journey leads next".
Ash Cowdrey, director, said: "I'm so glad we made the decision as a team to set Chord up. With such great experience between us, I really feel as though the world is our oyster when it comes to generating new business in the industry. I'm so proud of us for taking such a giant leap and being able to self-fund such an amazing enterprise gives us great hopes for the future."
Matt Wrate, director, added: "We're very much like a family, which is brilliant because it means that working for Chord is really enjoyable. We're able to get the important stuff done, but still manage to provide each other with top quality entertainment and big laughs."