Cooper Parry sells 'substantial' stake in business to Dutch private equity firm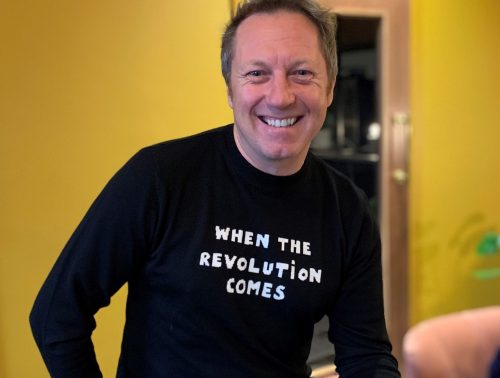 Castle Donington-based accountant Cooper Parry has sold a stake in the business to Dutch private equity firm Waterland in a deal which values the firm at £100m.
Cooper Parry said the deal will help it accelerate the use of technology.
Post-deal, the company will continue to be led by CEO Ade Cheatham, with all of its 42 partners remaining in place. Waterland will become a "significant" shareholder with the Cooper Parry's partners retaining a "substantial" equity stake.
Cheatham, said: "In life, there are big days. Personal. Professional. And then there are days that are so mind-bendingly massive that it takes a while to pick your jaw off the floor. Today is one of those days.
"With Waterland on board, we can supercharge our growth and expansion across the UK and internationally. They have a strong track record of supporting ambitious advisory firms like ours and their pan-European presence will prove invaluable as we progress on our journey. Critically, they 'get' our unique culture and alternative approach to traditional accountancy services. Right from the get-go, they've consistently supported and endorsed our disruptive and entrepreneurial spirit. Our ambitious target is five fold growth by 2027.
Latest results, just released, have delivered 33% YOY growth The next five years are going to be tremendously exciting for everyone involved, that's for sure."
Dominic Graham, investment director at Waterland Private Equity added: "We are delighted to Partner with Cooper Parry – there was a meeting of minds from our first interaction with Ade and the Cooper Parry team. Cooper Parry is clearly differentiated in a crowded market and well-placed to take advantage of continued structural change driven by regulatory change and client demands. We love Cooper Parry's unique approach to people, which has resulted in a strong entrepreneurial culture and market leading employee and client satisfaction. Our partnership will help Cooper Parry do more for its people and clients."
Alantra was the adviser to Waterland on the deal.
Richard Holden, partner and UK head of business services, said: "Cooper Parry has a high quality management team that has created a differentiated accounting business. The need to invest in technology and improve client propositions are strategic priorities for the accounting industry. This is forcing firms to create better employee propositions, decide how to manage succession and break the mould of the traditional accounting partnership.
"The deal is significant as we continue to see strong interest from private equity and a focus on using buy and build to deliver higher growth in a highly fragmented market where the ability remains to buy smaller firms at a discount to platform pricing."