Round table report: 'The fundamental drivers for exit haven't gone away'
The decision has been made; your life's work – a business you've worked so hard at building and growing – is going to be sold on to a new owner. But what's the most important thing you need to do to make it as attractive as possible to the buyer? And do you really know why you're selling it in the first place.
John and Josh Stamp recently exited the Esland Group, a specialist children's car service in Belper. Josh said the pair made the decision to sell when they realised the value of their business was "growing rapidly", adding: "The tipping point was definitely the value.
John said: "We felt we had scaled correctly, but the amount of investment we were pouring into the business was eating into the returns we were going to realise."
This is an important point to consider, according to corporate finance director at PKF Smith Cooper, David Crump. He said there are a lot of people who are content to run a business until it reaches a certain size.
He added: "Beyond which, the business can often become a 'corporate animal', and it is not uncommon at all for entrepreneurs to look to exit at that point with a view to starting a new enterprise or acquiring something smaller.
For Martyn Brierley, partner and head of corporate finance at Midlands law firm Flint Bishop, there have been countless clients that have grown their business from nothing, "the garden shed story" as he dubs them, where the business has become very much one of the most significant aspects of their life.
He said: "This can be to such an extent that when they consider the right time for a disposal of the business, they can then be clouded by their emotional attachment to their life's work. That can be dangerous when it comes to seizing on the right time to exit."
For Brierley, knowing the right time to let go is key – as is having an eye on what a buyer is looking for. He added: "I've seen owners before maximise all they can out of their business, leaving no further scope for real scale or expansion, which is what a buyer is seeking to secure; a return on their investment."
Ironically, said Josh Stamp, this can sometimes make it more difficult to sell. He added: "You find yourself looking at your business and thinking: 'Why are we selling this – it's amazing!'"
Darren Hodson, corporate finance partner at PKF Smith Cooper in Birmingham, put it to the panel that, often, business owners can see how to grow their business, but they don't want to bet the family fortune on going for it.
John Stamp agreed: "We looked at taking cash off the table and inviting private equity in."
Adam Huckerby, investor at private equity house BGF offered a different perspective. He said: From our point of view it's looking at what the shareholders' objectives are – and aligning ourselves with that.
Preparation is key, according to Crump, who urged those selling to keep in mind what they want out of the deal from an early point. He said: "It's very important to have your end objectives in mind from an early stage and at every stage of the deal process… and to communicate them with your deal advisors."
Martin Hopkins sold his business in a management buy-out at the beginning of 2021, when he, along with his business partner exited Sutton-in-Ashfield steel fabrication specialist Fabrikat.
He agreed with Crump and urged others thinking of selling their business to consider the timing of any deal. He said: "You have to think about this. If your company has started to peak when you decide to exit, it's probably too late."
Hodson said that one of his first deals as a junior involved in a sale of a business which was on a very steep growth trajectory. He added: "My first question was: Why are you selling the business? The answer: You need to leave something for the next guy. Selling on the way up is important versus selling at the peak or on the way down – and That advice has stayed with me for 20 years.
Stamp added: "That's a great line. You have to think: if that all falls over then we still have a great business."
So, thinking early about what a seller wants out of a deal is vitally important, but what about the practical implications of making that business as attractive as possible to a buyer.
For Crump, selling a business is a complex process that should be underpinned by a strategic exit plan. He said: "Examples of matters to consider include identifying your business' key features, looking at the profit trends of the business, making sure key contracts are in place. It is also vitally important to have a strong management team."
For Andy Cocker, director of regional business development at alternative lender ThinCats, from a funder's point of view, that process has already happened when he gets involved. He added: "Then it's all about getting the management team through to that stage."
Before that, said Crump, comes valuing the business. One of the more traditional ways of valuing a business is by reference to its EBITDA. He said: "A buyer will want to determine the 'true' run rate EBITDA, free of any unusual, exceptional or non-recurring items; this is particularly relevant over the last two years, where Covid has led to some unusual results…. some companies having performed abnormally well – and others much less so."
Brierley thought that the management team has to be one of the most important things for an owner looking to exit his business, to be mindful of. How strong & how committed are they?
He said: "There are many ways a business owner can, working with their advisors, put in place solid plans to maintain the commitment, loyalty and drive from their key management team. EMI share options are a prime example of such planning and I've seen these work really well for a number of clients looking to incentivise and retain their management team as they work towards an exit.
Hopkins said there are two key elements in preparing a business for sale: having a management team who will go on and do it; and then being able to let go of some or all of your business.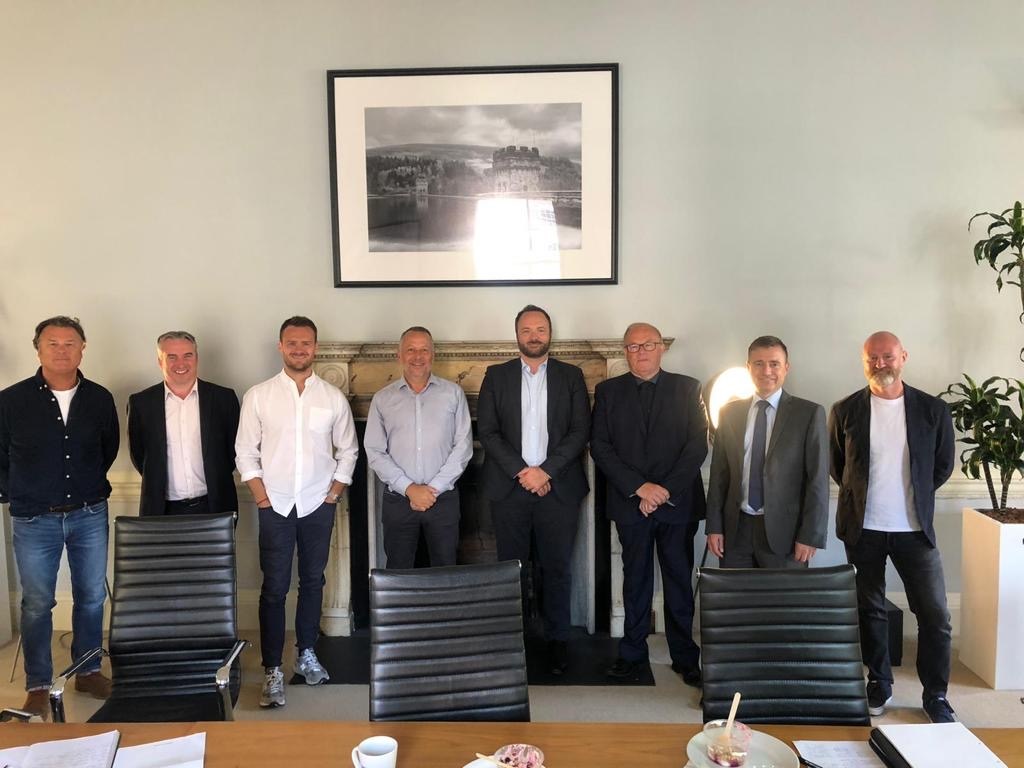 Anecdotal evidence shows us there are some business owners out there who either think they don't need advisers to sell their business – or else they're downright wary of bringing outsiders into the process.
Hodson backed this up. He said: "A lot of times – particularly in a retirement sale – vendors think they can just sell their business overnight; they're not aware that a buyer may require them to stay for a couple of years to transition goodwill."
Colin Bate, the former managing director of Melton Mowbray-based Prestige Fleet Servicing, endorsed this view, adding: "I think there's a role for the corporate finance team to stay in the business, post-sale. They'll often know the business as well as the vendor."
Cocker said that who you sell to is just as important. His advice is: Think: legacy.
Crump added: "Business owners sometimes spend more time planning their holidays than they do planning their exit… time and preparation are vital – it is never too early to prepare for exit."
The experienced of the pandemic have touched every part of society – the deals market is now different. While deals volumes boomed in 2020-21, the attitudes of those selling their businesses could have changed their perspective when it comes to deciding on the right time to sell.
Hodson could see both sides of the argument. He said: "We've gone through a period of the highest deal volumes in history; lots of people have been putting their business up for sale because Covid exposed the risk of having all their value in one asset. At the same time there have also been lots of trade parties around who have reset their strategic ambitions and seeking new areas to grow. I call this "the Goldilocks moment" because the sheer volume of buyers pushes valuations up."
Dealmakers have regularly reported to TheBusinessDesk.com that the second hald of 2020 and the whole of 2021 was one of the busiest times of their professional lives. But, with a war on mainland Europe, coupled with interest rate rises and inflationary pressures, will this hectic schedules begin to slow down?
Not likely, said Hodson: "Deal pipelines are still very strong. The ingredients are there: there are whole tranches of buyers waiting in the wings and access to capital is still very strong. Some industries are impacted by inflationary pressures – but others won't."
Cocker agreed, and added: "There is a lot of talk about headwinds out there, but my experience is that activity isn't slowing down. The worst that will happen is that some deals will go on pause for a time."
Brierley said that there is a queue of business owners who have come out of the pandemic with their businesses still healthy. He added: "However, they are reflecting on all the difficulties they experienced over the last two years in their business, and who don't want to go through that experience again, hence an exit is very much at the forefront of their thinking."
The final word was left to Crump, who said simply: "With all this in mind, the fundamental drivers for exit haven't gone away."