Software specialist reveals plans to grow its team by 200%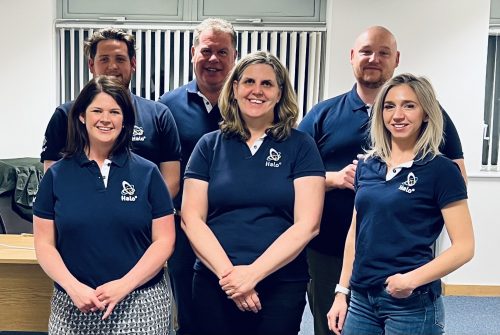 Mansfield-based event safety software developer Halo Solutions has been awarded £750,000 to accelerate its growth plans, which include growing its team by 200%.
The company received the funding from the Midlands Engine Investment Fund managed by Midven.
Halo provides security for up to 1,400 major global events including the Cricket World Cup, Notting Hill Carnival, Silverstone and the Royal Navy Winter Skiing Championships.
The MEIF funding will enable the company to grow its its technical, sales and operational teams and further develop its product offering.
Lloyd Major, CEO and founder of Halo Solutions, said: "The investment marks the start of a new chapter for Halo, enabling us to form a valuable partnership with Midven and the MEIF. The additional finance will help us accelerate our growth by allowing us to expand our team by 200% and further develop the system to incorporate the feedback from clients and deliver new and exciting ideas of our own.
"As we continue towards our goal of leading the world of event safety with our cutting-edge technology, we will be using the funding to implement a new strategic marketing plan and to create high-quality jobs in the Nottinghamshire area and beyond."
Surjit Kooner, investment director at Midven, said: "Halo represents a business which streamlines venue and event management and increases public safety. The extensive experience of the co-founders at different levels within the police force and at the National Counter Terrorism Police Tactical Support Unit provides an ideal background for developing the cloud-based platform.
"Halo has already secured a high-profile customer base in a market where further legislation changes and pressure on event management companies to prioritise public safety will drive demand for more help. With this investment, Halo will be able to scale up and bring more experience in house to support business development."
Will Morlidge, interim chief executive at D2N2 LEP, added: "Our area has a thriving creative and digital industry and I'm pleased to see continued investment by the Midlands Engine Investment Fund into innovative businesses such as Halo which can help drive our economic recovery by creating high-skilled jobs in our region."