Boost for Derbyshire village as housebuilder invests £2m in local infrastructure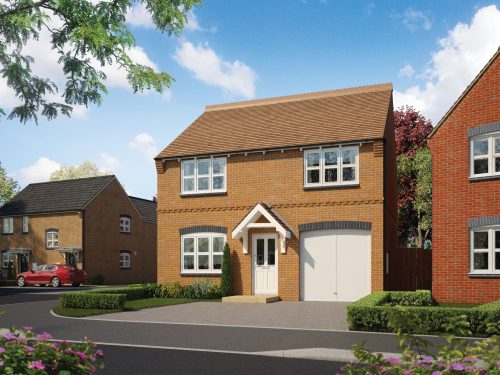 National housebuilder Bellway is in the process of investing almost £2m in local infrastructure around three of its schemes in the Derbyshire village of Wingerworth.
Building work is entering its final stages at Curzon Park, a development of 220 homes off the A61 Derby Road which passes through the village.
Under the terms of the planning agreement, Bellway will invest £431,663 in infrastructure on and around the site, of which £421,800 will be spent on improving the A61.
The company will make a further contribution of £529,940 at its Mill Fields development off Mill Lane, which is being built by one of its subsidiaries, Ashberry Homes.
The investment will include £277,033 for local education and a highways contribution of £152,000.
The two schemes follow on from Bellway's Brailsford Park site, where work to build 158 homes off Mill Lane was completed in 2020.
The housebuilder made financial contributions of more than £800,000 towards primary and secondary education, £120,000 towards play facilities and open space and £3,800 towards a new household waste recycling centre in the area.
Steve Smith, sales director for Bellway East Midlands, said: "Our planning contributions for these developments in Wingerworth will make a significant difference to the infrastructure and services in the area, benefiting locals for years to come.
"The investment in both education and highways demonstrate the positive impact new homes can have in an area and shows our commitment as a responsible housebuilder to the areas in which we build.
"The A61 is a key route in and out of Chesterfield, and the investment into work on the road will improve those journeys to and from the town. Our £1m education contribution is also significant and will help to increase capacity in local schools to meet the needs of new and existing pupils.
"In addition to our planning contributions, these developments are providing the housing that the local market needs, creating employment opportunities and delivering improvements such as enhancements to wildlife habitats."