New owner for 'picturesque' bar & bistro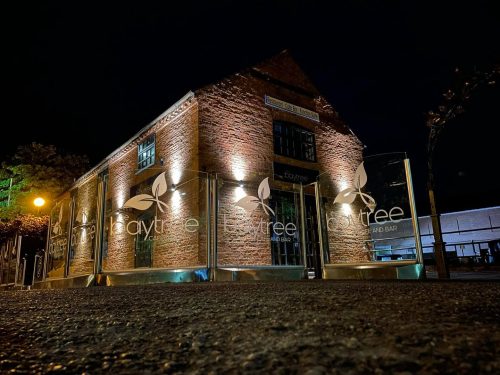 A popular Retford eatery has a new owner and has recruited three additional members of staff in just four weeks after enjoying a surge in customer demand.
Christopher Skelding recently realised a long-held ambition to take over Baytree Bistro & Bar having worked at the picturesque canal-side venue as a teenager.
Skelding has already seen the bistro go from strength to strength under his watch, with staff numbers increasing to 12 in short order.
Plans are afoot to extend the venue's weekend opening hours following the takeover.
Skelding said: "I used to work at the Baytree when I was younger, it was actually my very first job. It's has always been a dream of mine to own my own business, so when the lease became available it seemed like fate.
"Looking to the future, evening trade is really important to us, we've recently started to open on a Friday and Saturday evening with the hope that we'll be able to do this year-round.
"Retford is a great town with huge potential and we are really looking forward to building a great clientele, and hopefully establishing a business that can also support the local night-time economy."
Ben Couch from Banner Jones' business legal services department advised Skelding on the lease of the premises from the Council and the purchase of the business from the previous owner of the café.
He said: "Working with Chris has been a pleasure. His ambitions for the Baytree Bistro & Bar are exciting, and we very much look forward to seeing how he grows the business moving forward.
"I wish him and his team the best of luck for the future."
Skelding added: "The level of support and advice that Ben gave to help us reach this point was invaluable. We needed a firm that was working tirelessly with our best interest in mind and the Banner Jones team absolutely did that."