Performance exhaust specialist invests £2.5m in advanced manufacturing facility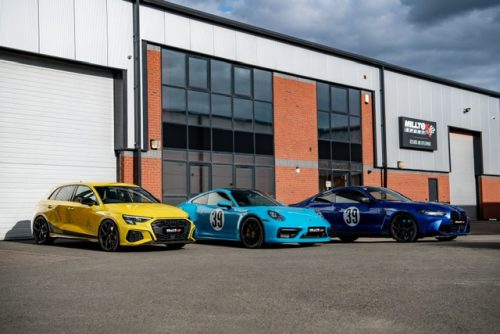 A Derby-headquartered aftermarket tuning specialist has marked its 40th year in business by investing £2.5m in a new purpose-built manufacturing facility.
Milltek Sport's new Advanced Manufacturing Centre is expected to increase the performance exhaust maker's production capability by 35%, resulting in reduced lead times and increased availability of "first to market" systems for vehicles including the Toyota GR Yaris, the BMW M3/M4 G Series and the new Audi RS3.
The 15,000 sq ft facility, which sits adjacent to the company's headquarters on Pride Park, complements Milltek's research and design facility near the Nürburgring motorsports complex in Germany and its main production centre in Ilkeston.
Six new jobs have been created at the site.
Steve Pound, managing director of Milltek Sport, said: "As we approach our 40th anniversary in 2023, now is one of the most exciting periods in our history. Demand for our products is growing at a significant rate and we want to strengthen our status as a leader in our segment, while continuing to create first-to-market systems for some of the newest and most talked about performance cars.
"Creating the Milltek Sport Advanced Manufacturing Centre will allow us to grow and diversify, while also optimising product quality and the speed of manufacturing. It also means we can complete more work in-house with less reliance on external suppliers."
Pound added: "It is excellent news for everyone involved with Milltek Sport and illustrates our commitment to providing the very best products and services to our distributors and the ultimate end users of our industry-leading performance exhaust systems."