Planning secured for fifty new homes in Shepshed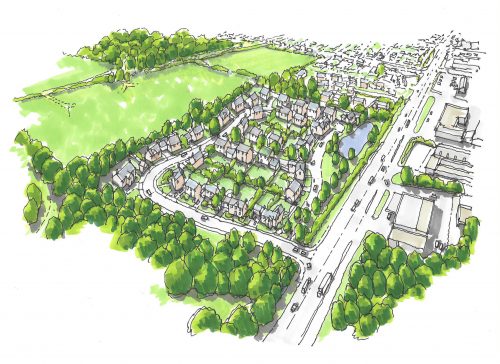 Godwin Developments has secured outline planning permission to create 50 new homes in Shepshed.
The approved outline plans feature an extensively landscaped area facing Ashby Road Central, giving residents access to shared green space, as well improvements to local footpaths.
The scheme – part of the Charnwood Local Plan – will create a "much-needed" extension to the Leicestershire town.
Nick Harrison, planning director at Godwin Developments, said: "We're pleased to have secured planning permission for our residential development in Shepshed which will play a vital role in meeting the growing demand for new homes in the area.
"This housing scheme will support the Council's strategy for sustainable development, while also promoting Shepshed as a desirable place for people of all ages to live, work and play."
Planning and Design Group and HSP Consulting worked with Godwin to secure planning for the scheme.