Frasers' bid for fashion marketplace takes a step forward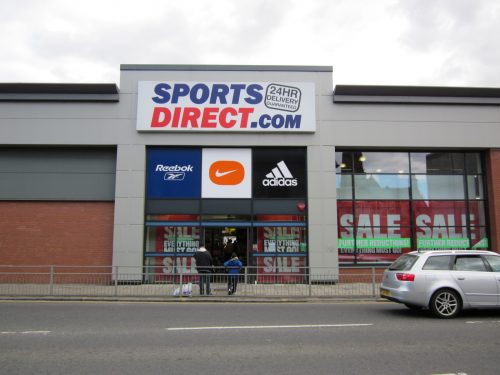 Frasers' bid to take control of the Australian fashion marketplace MySale has taken another step forward after it increased its stake in the company to nearly 50%.
MySale's board rejected Frasers' offer of 2p per share for the remainder of the company last month, insisting that the bid did not reflect "an adequate value or premium for control of MySale and therefore undervalues MySale and its prospects."
Last week, however, the Derbyshire-headquartered retail giant revealed it had agreed to purchase enough shares in the ecommerce site to make the offer mandatory.
In a statement to the London Stock Exchange this morning (3 October), Frasers confirmed it had completed the acquisition of 100,000,000 MySale shares from Jackson Family Capital Pty Limited, 62,145,385 from Jamie Jackson, swapped its interest in contracts for difference into 1,400,000 shares and acquired 13,161,748 shares "by means of market or other purchases."
Frasers has also agreed to snap up a further 1,000,000 shares from "others in the market", which once settled would mean it holds 50.01% of MySale's issued share capital – ostensibly enough to make its offer unconditional.
The statement adds: "If Frasers receives acceptances under the Mandatory Offer in respect of, and/or otherwise acquires or contracts to acquire, 90 per cent or more of the MySale Shares to which the Mandatory Offer relates and assuming that all of the other Conditions to the Mandatory Offer have been satisfied or waived (if capable of being waived), Frasers intends to exercise its rights in accordance with Part 18 of the Companies Jersey Law to acquire compulsorily the remaining MySale Shares on the same terms as the Mandatory Offer.
"If the Mandatory Offer becomes or is declared unconditional in all respects and if Frasers then holds 75 per cent. of the issued share capital of MySale, Frasers will consider making an application for the cancellation of the admission of MySale Shares to trading on AIM."
Frasers, which recently returned to the FTSE 100 Index after a six-year hiatus, has had a busy year to date, making headline swoops for fashion retailers Missguided and I Saw it First and offloading a number of freehold and long leasehold retail parks for £205m.
The company also revealed plans to open a new headquarters in Warwickshire last week.