People: JMP Solicitors; HMP Sudbury Prison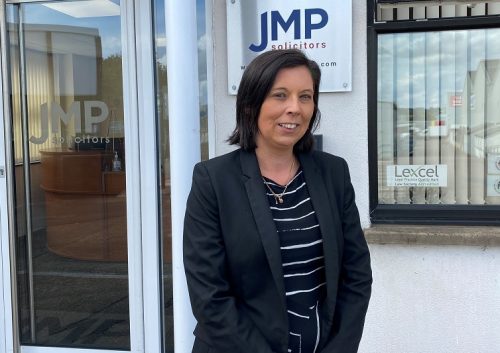 JMP Solicitors has announced a quartet of new hires.
Sharon Galley has been appointed to lead the conveyancing team at the Grantham-based law firm.
Galley qualified as a licensed conveyancer in 2019 and brings 17 years' experience to the role.
She will be supported by new executives Kirsty Andrew – a member of the Conveyancing Quality Scheme – and qualified CILEX lawyer Jennifer Coath.
Meanwhile, newly qualified solicitor Kerry Davey has joined the firm's private client team. Davey will advise clients on probate applications, wills and lasting powers of attorney.
Ian Howard, managing director at JMP Solicitors, said: "We are thrilled to welcome Sharon, Kirsty, Jennifer and Kerry to the team, they all bring an abundance of skills, knowledge and passion that will help to strengthen our paralegal and conveyancing teams.
"We have experienced a period of internal growth and it's great to be recruiting four new employees at JMP Solicitors. I look forward to seeing them progress and wish them the best of luck in their new roles."
East Midlands Chamber boss Scott Knowles has been appointed chair of the newly formed employment advisory board at HMP Sudbury Prison in Derbyshire.
The 12-person board helps to develop work and training opportunities for prisoners, establish partnerships with local businesses, and invest in projects that support their progression into long-term employment once they return to the community.
Lucy Robinson, director of resources at the Chamber, has been named vice-chair.
Other board members include prominent figures from Staffordshire Chambers of Commerce, Blueprint Interiors, Cosy Direct, DPI UK, New Futures Network, PPL PRS, Qinesis and The Alternative Board.
Knowles said: "It's a great privilege to be asked to lead the new employment advisory board, which has a crucial role to play both for society and businesses.
"We want to ensure prison leavers are given the tools they need to re-enter the community and make a meaningful contribution via a long-term job.
"At the same time, businesses are grappling with a skills shortage that is severely hampering their growth prospects, with four in 10 East Midlands businesses that attempt to recruit struggling to fill vacant roles.
"With the region's unemployment rate at a record low of 2.4% amid a rising number of people leaving the workforce, businesses now need to widen their labour pool via inclusive recruitment strategies that tap into people from all backgrounds, including prison leavers.
"Some of our members have already started to do this and are hugely enthusiastic about the contributions they make because these individuals are very keen to make a new start, and will show great loyalty to the organisation that gives them a chance."