Three new directors set to fire up Tank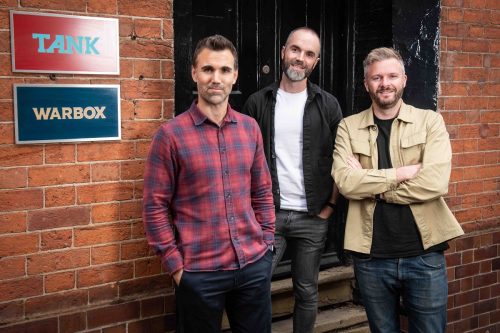 Nottingham PR and marketing agency Tank has appointed three of its senior team as full directors.
Martin Stone, previously an associate director, has been with Tank since 2010 and jointly handles the day-to-day running of the agency, as well as overseeing client experience and strategies for both the PR and digital PR divisions. Having worked in PR for 14 years, Stone has first-hand newsroom experience, having been a journalist for radio and television with various broadcasters, including the BBC.
Max Bevis, also previously an associate director, has been with the agency for a decade. He oversees both the digital and content divisions, and works alongside Stone to facilitate day-to-day running. With a background in both property and political PR, Bevis began his time at Tank as a senior account executive and worked his way up through the agency to join the board.
Phil Kelsey has been Tank's commercial director since March 2021. Before joining the agency, he built a successful web agency followed by director-level roles in tech-led automotive and financial service businesses.
Founder and director Trevor Palmer said: "To date Tank has been one of the fastest growing agencies in the Midlands, and certainly one of the most talked about. We have a fantastic team that has stayed together to build an enviable network and client base. I know that in their newly defined roles, Martin, Max, Phil will lead the broader team and help the agency to exploit its many advantages in the coming years."