Architecture practice caps EOT transition with senior appointment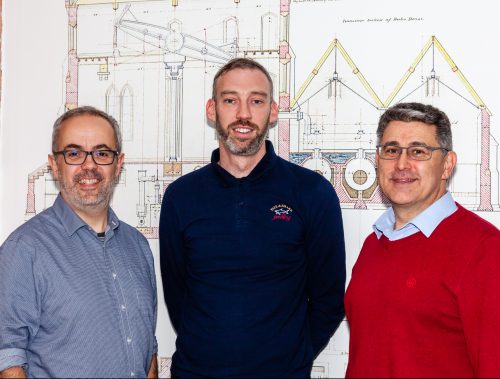 Franklin Ellis Architects has appointed a new director at its Leicester office, with the promotion concluding the firm's transition to an Employee-Owned Trust model.
Former associate Ian Burgess has become one of three directors at the practice, which also has an office in Nottingham.
He will take responsibility for mentoring at the firm.
Matthew Branton, managing director of Franklin Ellis Architects, said: "Our transition to an Employee-Owned Trust was the perfect time to bring Ian in as a new director. He has been with the practice for 7 years, and his ambition and drive will bring fresh perspective to our leadership team at this pivotal time for Franklin Ellis. Ian has been instrumental in the opening of our Leicester office and will offer a permanent senior presence there.
"We continue to expand the work we do in the region and are pleased to reinforce our relationship with clients such as Leicester City Council, and more recently, Leicester City Football Club. We're excited about developing prospects in Leicester, and believe Ian is the perfect candidate to lead in the region."
Branton added: "A talented client-facing architect with a breadth of experience in project delivery, Ian has most recently delivered projects like our newly opening apartment scheme in Oldham Street, Manchester and Cosmopolitan Hotel in Leeds. He heads up our Wellbeing Group and mentoring within the practice."