East Midlands architect becomes employee-owned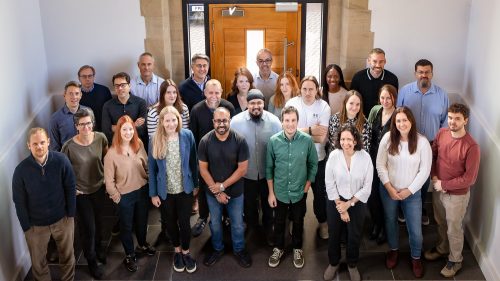 Nottingham- and Leicester-based Franklin Ellis Architects has made the transition to an Employee-Owned Trust (EOT).
The firm, which will celebrate its 30th anniversary in a few months, was founded as a limited company in 1993 by David Franklin and Andrew Ellis. Since then, Franklin Ellis has grown considerably, now employing over 30 staff, with two permanent offices in Nottingham and Leicester.
Matthew Branton, Franklin Ellis's managing director and a founding member of the firm, said: "Taking the decision to become an Employee-Owned Trust is one we're pleased to enact and feels like a natural progression for Franklin Ellis. We aim to ensure the independence and continued success of FE and choosing an employee-owned model exemplifies the level of ownership our employees have in their work and the direction of the company. This change will solidify the confidence we have in our staff, our commitment to them and secure the future of FE, while preserving our culture and ambitions."
The Trust removes barriers of succession and places the future of the company into the hands of our employees. Our ambitious team are empowered to drive forward the Practice, providing the best possible service and results for our clients."
The day-to-day running of the practice will continue to be controlled by Branton and the leadership team. The newly-formed Staff Council and Trustee Board, headed by founding director David Franklin, will support the development of the practice.