Rolls-Royce in talks over powering up chemicals giant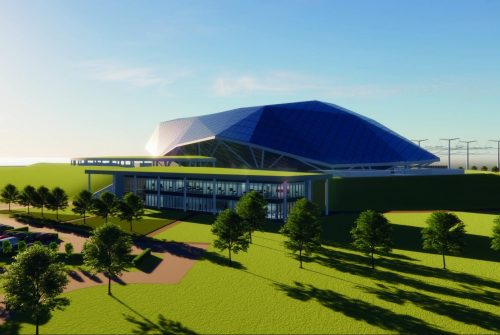 Derby-based Rolls-Royce is in talks to build a small-scale nuclear reactor to power Sir Jim Ratcliffe's chemicals plant in Scotland.
The Ineos boss is said to be keen to seal an agreement with Rolls for it to power the chemical refinery, in a move which could provide a blueprint for the future of heavy industry and engineering in the UK.
Rolls is at the head of a consortium which has plans to build several 470-megawatt modular nuclear reactors across the UK, as it looks to move away from its traditional air engine business.
The Derby giant needs customers signed up ahead of any construction, with each reactor estimated to cost around £1.8bn.
Ineos runs Grangemouth in conjunction with China's state-run Petro-China. The firm wants Grangemouth to be carbon neutral by 2045.
Last month, Rolls said it had identified the first locations for its small-scale reactors, with two sites Wales, Sellafield in Cumbria and Oldbury, near Bristol, pinpointed.
A spokesman for Rolls told The Telegraph: "Rolls-Royce SMR is talking to a number of industrial customers who see huge potential in using our UK developed technology to provide affordable, long-term, low carbon electricity, generated from a sustainable source. We do not comment publicly on any commercial discussions.
"In addition to generating low-carbon electricity for the grid, its small footprint and factory-built approach means the Rolls-Royce SMR can be deployed to power, energy intensive industrial processes, including the production of hydrogen and synthetic fuels."