How to expand into new international territories successfully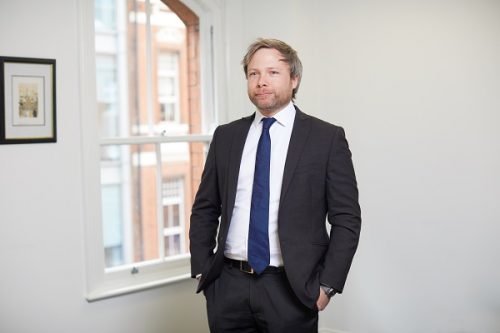 By Harry Walker – Partner, FRP Corporate Finance
International expansion can open the door to a whole host of exciting opportunities.
Firms can gain access to a vast new marketplace and a wealth of new customers – and all the revenue growth that this can bring.
And there's the natural degree of insulation from economic volatility at home that operating in multiple markets can afford – an attractive prospect amid a continually rising cost-of-doing business, heightened energy prices and, in some sectors, weaker consumer demand.
But before businesses take steps to expand abroad, they need to ensure they have a robust plan and cost-benefit analysis in place.
It's all about scaling smartly and effectively, with the right help at hand. Here are three critical things to keep in mind.
Consider your overall strategy
As a first step, it's essential to understand the drivers behind your desire to go global.
Identify what it is about an international presence that is important to your wider growth strategy. From here, you can then pinpoint the markets that will help deliver this.
No two markets are the same – each will have its own features and subtleties. You'll need to thoroughly research  existing local competition; demand for your product or service; regulatory differences, which may require you to adapt your products or services; and taxation rules, such as the existence of both state and federal taxes as in the USA or any tariff barriers.
Building this research foundation can take time, but it's critical to supporting sustainable international expansion further down the line. Businesses don't have to go it alone – there is assistance available.
For example, at FRP Corporate Finance, our research team can help to deliver market intelligence to support your growth strategy – giving you the insight into local competition in new markets you need, helping you to build data-driven knowledge to make decisions on your next steps internationally.
As well as researching the dynamics of your target market, consider what existing contacts you may already have in your target markets, from suppliers to service providers and agents. Having an existing network on the ground can help make your own market entry more straightforward and less risky. The presence of trusted partners may also be a deciding factor in which markets to target.
Determine your entry strategy
Once a target market has been identified, firms need to consider their entry strategy.
Selling through intermediaries is one tried-and-tested option, but many firms may want an on-the-ground presence to cut out the middleman and retain more profits in-house.
Businesses need to weigh up the benefits of setting up a new business from scratch in their target international location, or whether to acquire an existing business or partner with a local organisation in a joint venture (JV).
Acquiring a pre-existing business that has a proven track-record, brand recognition and stability, with operational procedures, customer and supplier relationships and an established workforce in place, is one of the most effective ways to build scale on the ground quickly. This route can also result in synergistic benefits such as cross selling products into the parent company's home market, or the opportunity to consolidate supply chains.
The main challenge of acquiring overseas, as with acquiring any business, is managing the transition to new ownership, which is often trickier the further apart geographically businesses are. Depending on the acquirer's strategy, there might also be a tension between the ongoing use of a target's existing local market brands and introducing the new parent company's brands to that market that needs careful consideration.
JVs can also give huge advantages in terms of accessing market knowledge, experience and relationships, but they can come with similar challenges in terms of aligning interests between all stakeholders.
In contrast, setting-up a business anew allows firms full control over the operational nature of their overseas venture and gives a clean slate to work with. However, finding the right management team can be a challenge and this team will likely then have a long journey to build brand recognition, as well as the practical hurdles of finding and establishing a site, hiring the required skills and securing customer relationships – all of which might be far easier done through partnership or acquisition.
Ultimately, there are clear advantages and disadvantages to each option. It will be important to take guidance from a corporate financier to help understand what the best route is to achieve your goals.
Benefit from UK advice, through international networks
The right support will make all the difference when it comes to overseas expansion – and making the most of in-market expertise can be invaluable.
This can be effectively combined with UK-based support to help deliver effective end-to-end guidance.
Choosing to work with a UK-based corporate finance advisor with access to a well-established international network can not only help to streamline a business' global growth ambitions, but also serve to reduce risk, costs, and time.
At FRP Corporate Finance, we're a member of the Alliance of International Corporate Advisors (AICA), an integrated global network of 40 mid-market M&A advisory firms that are selected based on reputation, relationships, proven track record and knowledge of local markets. This association has multiple benefits for our clients, with access to international markets, potential targets, buyers and investors and cross-border intelligence.
We've a wealth of experience at FRP Corporate Finance in assisting clients to evaluate their international growth plans and have helped many to acquire overseas businesses as part of those strategies.
Although expanding overseas can feel daunting, it needn't be challenging – and it may be the right step to unlock significant growth potential for your business. With the right preparation and the right support, that process will be plain sailing.
For more information on how our East Midlands team can support you in making your overseas expansion ambitions a reality, get in touch: harry.walker@frpadvisory.com.